Breathtaking Begonia Carpet in Brussels
Over 100 gardeners have laid out the pattern and a team of 80 volunteers created this breathtaking Carpet of Flowers in Brussels in August 2008.
The first Carpet of Flowers was created in 1971 as a way to promote begonias (Belgium is the world's largest producer and exporter  of these tubers); this event takes place every 2 years. The capital's public square is transformed into a sea of color and fragrance with a carpet of flowers. To keep the flowers fresh, fountains and sprinklers are incorporated within the pattern of the carpet.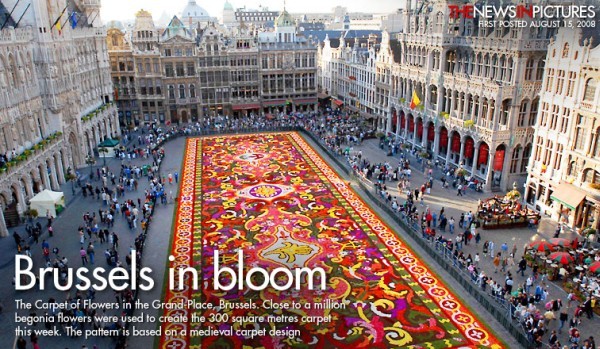 Close to a million begonia flowers were used to create the magnificent 300 square meters carpet. The pattern is based on a midieval carpet design.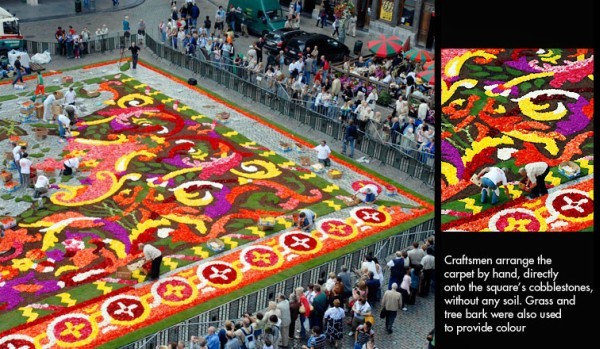 Craftsmen arrange the carpet by hand, directly into the square's cobblestones, without any soil. Grass and tree bark were also used to provide color