Nisha & Joe
August 7 and 8, 2009
One year ago, my friend Kristin Lee asked Thomas Batty and I to team up, to design the flowers arrangements and decorations for Joe and Nisha's  wedding and rehearsal dinner.
The garden of the Mother of the Groom was the ideal setting for the rehearsal dinner on a perfect summer evening. The next day this fabulous Indian wedding took place on the  rooftop of Hotel Deluxe .
Alesia Zorn did all the stunning calligraphy.
These pictures were taken by  Kristin's husband, Mike Duley.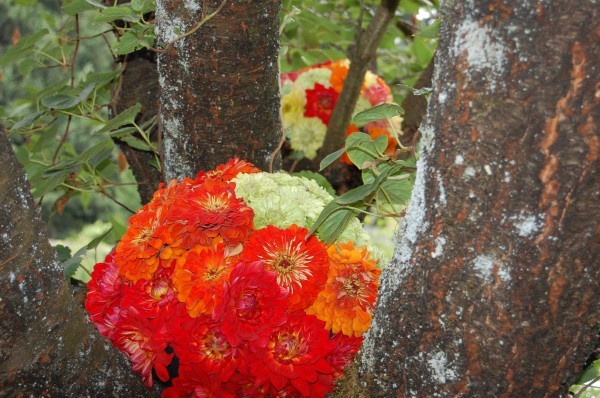 The large flower balls that Kristin made welcomed the guests near the entrance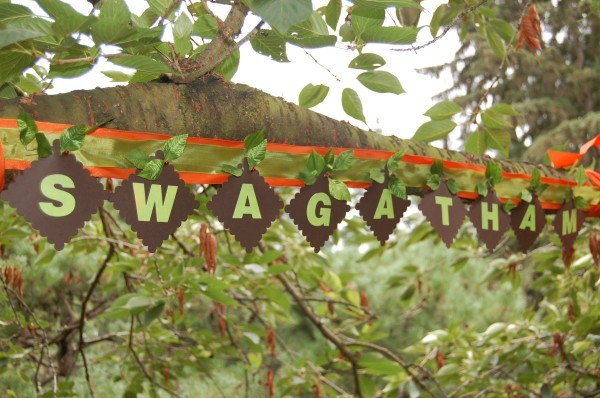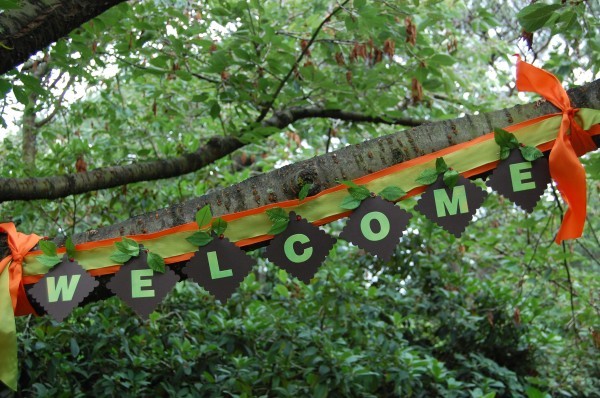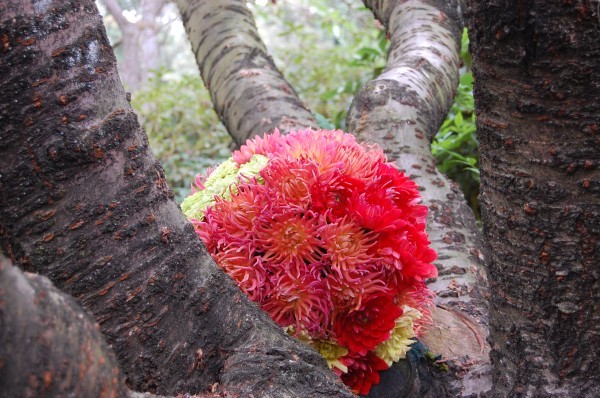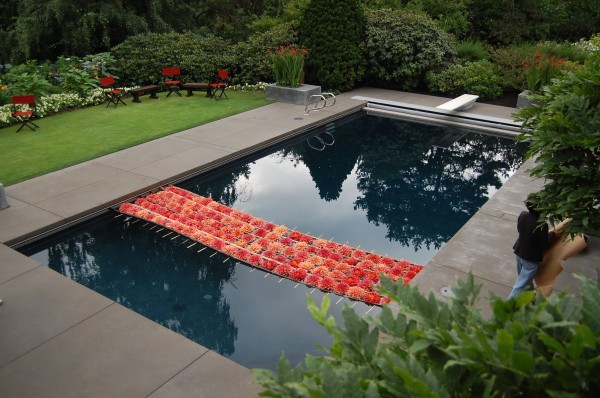 Thomas had the brilliant idea to create a dahlia grid for the pool!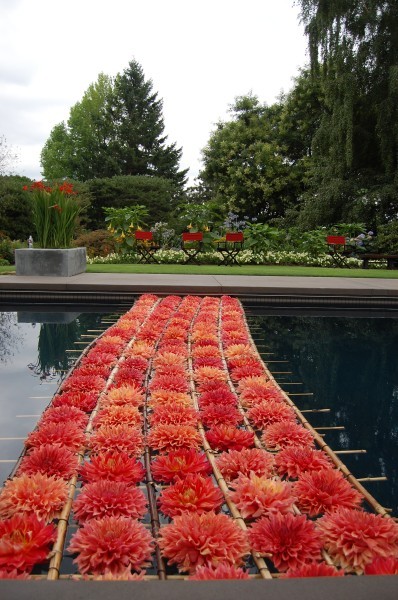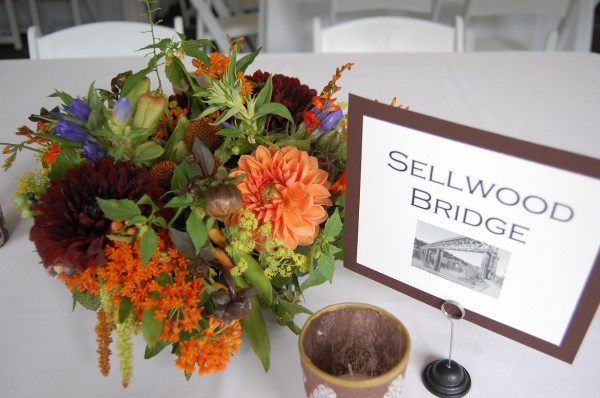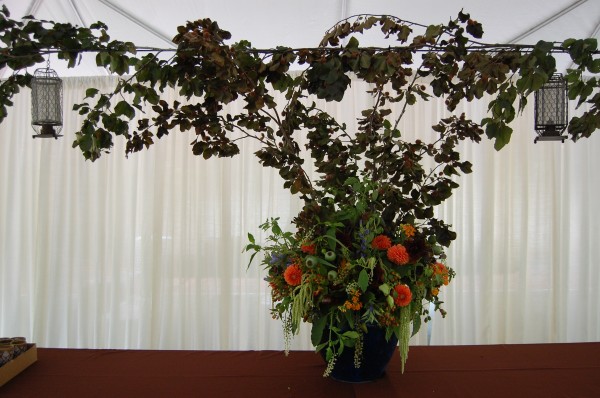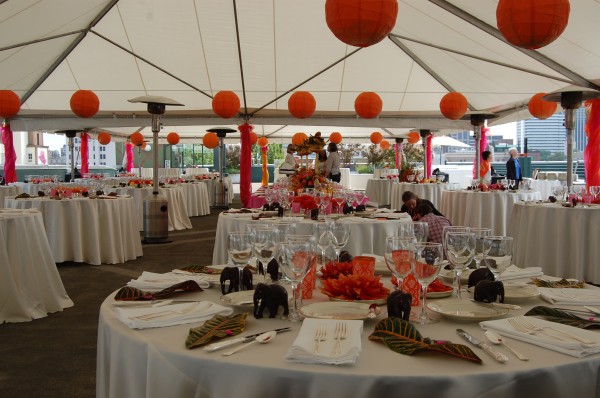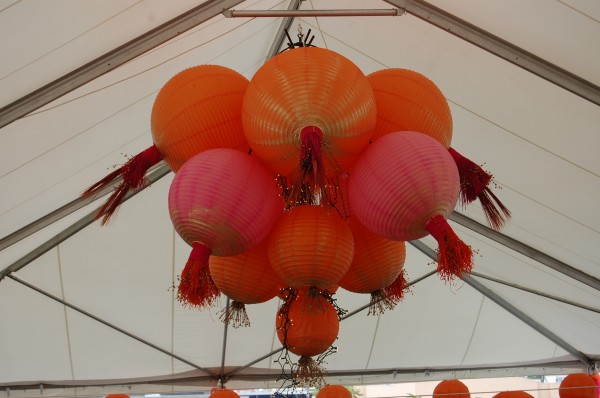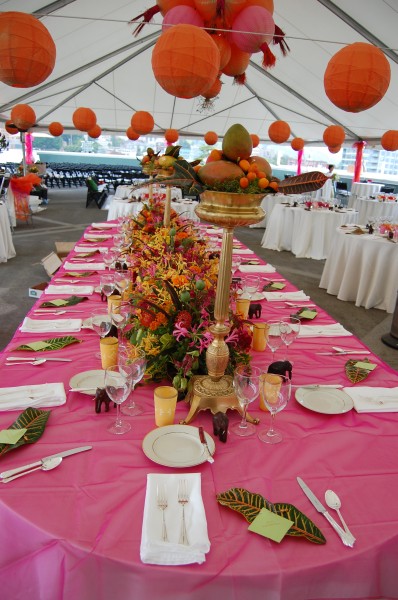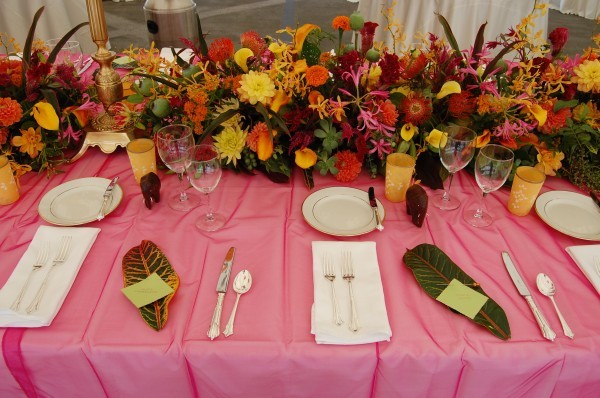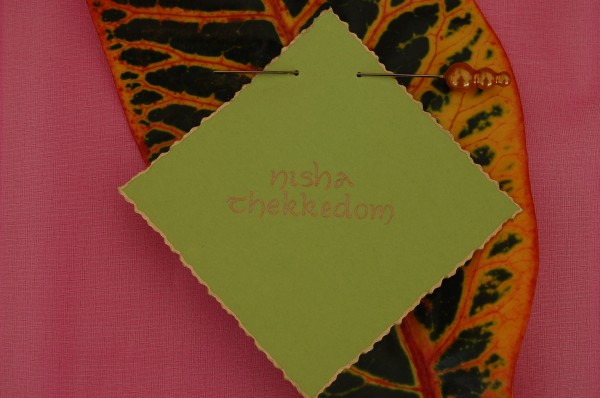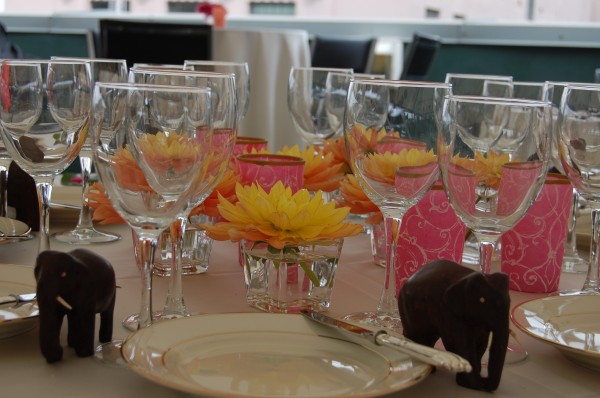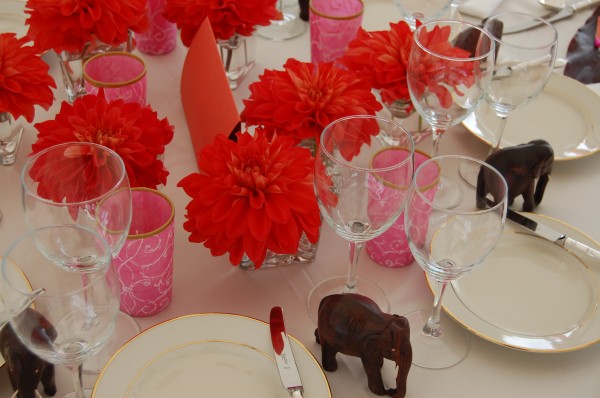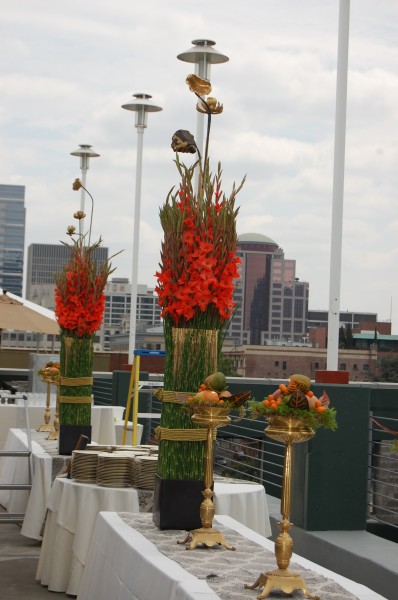 Thomas created these magnificent gladiola towers for the buffets
The goldleaf  on the mangos were a perfect touch