Hands-on Class in the Studio: Fresh Flower Arranging for Beginners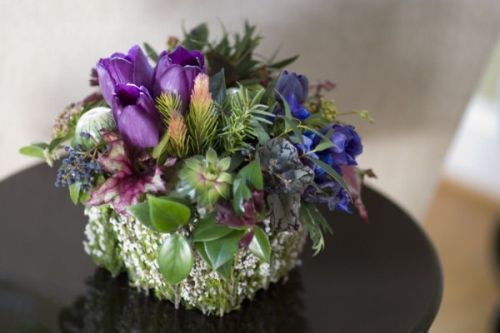 photo: Joni Shimabukuro
Learn the 'secrets' of European flower design: how to create natural looking designs with stunning color palettes and layered textures. We'll also share tips in buying, picking and conditioning fresh flowers and greens. You will create a colorful arrangement of seasonal flowers, berries and fragrant herbs!
Monday, March 28 6:30 – 9:00pm $75
Call to reserve your space @ 503-236-5829
http://francoiseweeks.com/wordpress/classes
The hands-on classes are limited to 8 students per class and are conducted at Françoise's Studio – 2754 SE 33rd Place. Prices include flowers, supplies, use of tools, and best of all, your creation goes home with you! Receipt of your check (or payment with Paypal) for the full tuition secures your place in the class.
photo: Joni Shimabukuro