Hand-on Class in the Studio on November 7: Autumnal Woodland Wreath

Autumnal Wreath: Gleanings From The Forest Floor
Rough bark, cushiony moss, lichen-encrusted twigs, bright berries, and small fruit from apple and pear trees reflect the abundance of the Pacific Northwest landscape. This eye-catching textural wreath provides a classic welcome at the door – or a beautifully seasonal centerpiece.
Monday, November 7 6:30 – 9:00pm $75
To make reservations, please call 503-236-5829
http://francoiseweeks.com/classes
The hands-on classes are limited to 8 students per class and are conducted at Françoise's Studio – 2754 SE 33rd Place. Prices include flowers, supplies, use of tools, and best of all, your creation goes home with you! Receipt of your check (or payment with Paypal) for the full tuition secures your place in the class.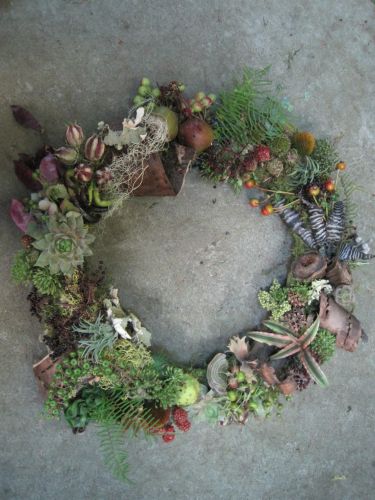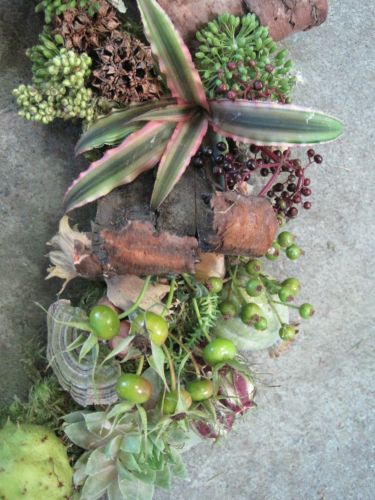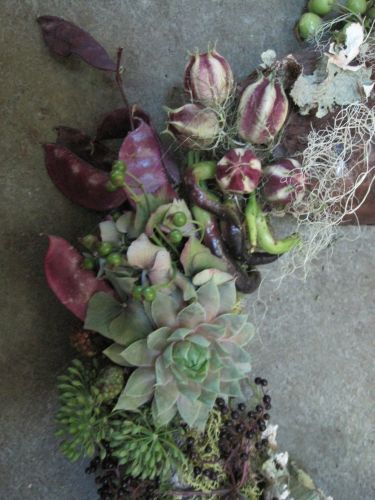 And some fabulous wreaths from students last fall: