Hands-on Class in the Studio: Make a Scrumptious Holiday Wreath!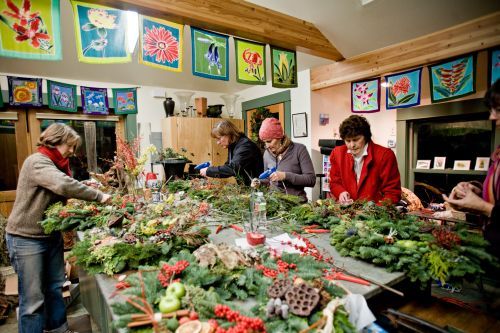 photo: Lauren Brooks
Starting with a fir bough wreath, you will create a rich arrangement that includes clusters of bright berries and fruits, dried seedpods, cones and succulents, holiday spices, woodland gleanings and exotic orchid blossoms.
Monday, December 5 and Tuesday, December 6 6:30 – 9:00pm $75
Please call early to reserve your place! The hands-on classes are limited to 8 students per class and are conducted at Françoise's Studio – 2754 SE 33rd Pl. Prices include flowers, supplies, use of tools, and best of all, your creation goes home with you! Receipt of your check (or payment with PayPal) for the full tuition secures your place in the class. Deposits are generally non-refundable but exceptions may be considered on a case-by-case basis.
Gift Certificates Available for All Classes
Thank you Lauren and Deyla for the great pictures!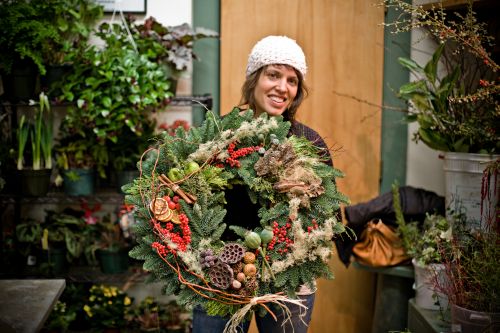 photo: Lauren Brooks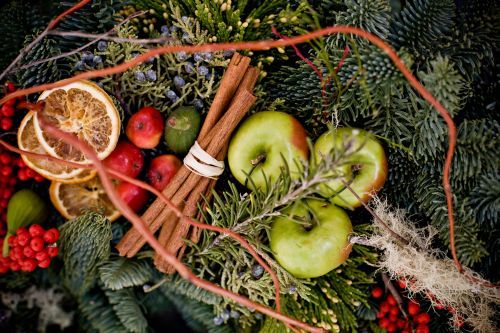 photo: Lauren Brooks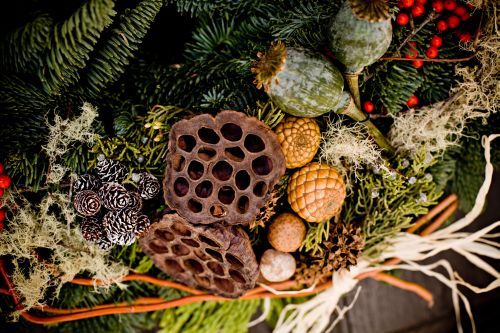 photo: Lauren Brooks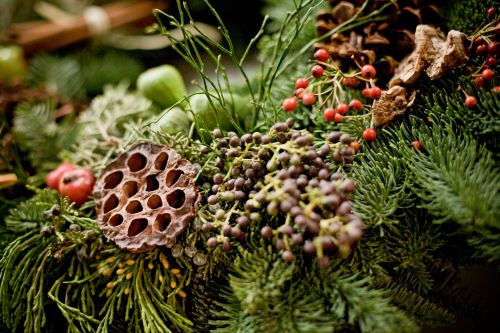 photo: Lauren Brooks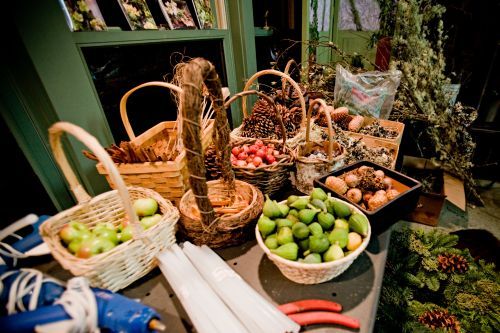 photo: Lauren Brooks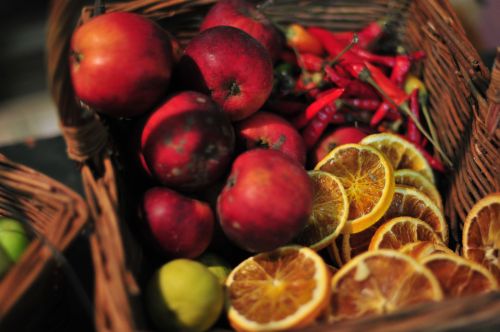 photo: Deyla Huss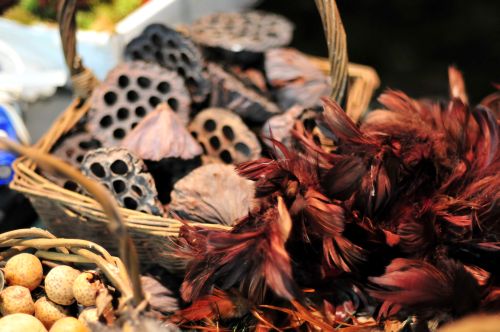 photo: Deyla Huss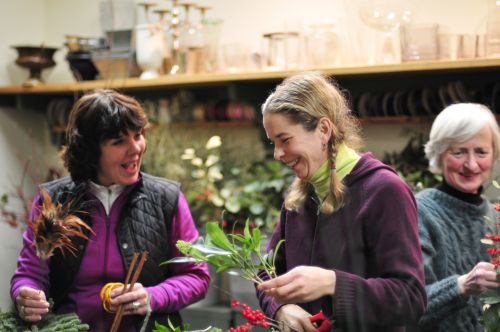 photo: Deyla Huss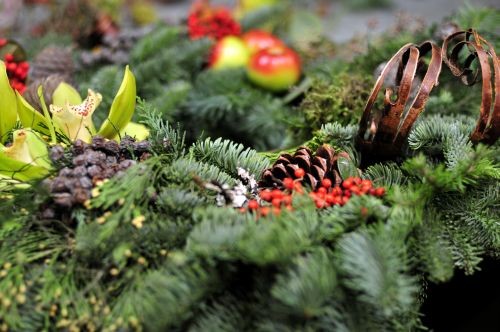 photo: Deyla Huss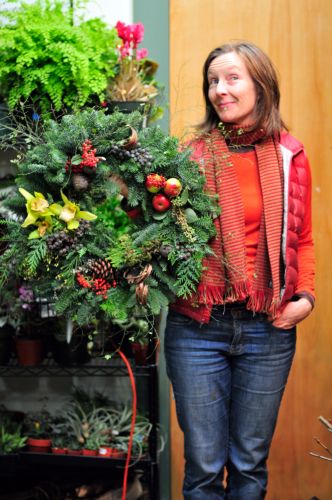 photo: Deyla Huss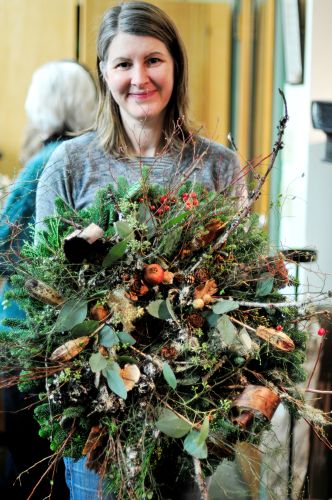 photo: Deyla Huss