Eucalyptus Pods & Flowers & Buds
Imagine that when the exquisite textured little orange cap drops, a brilliant yellow feathery blossom appears. One of my favorites!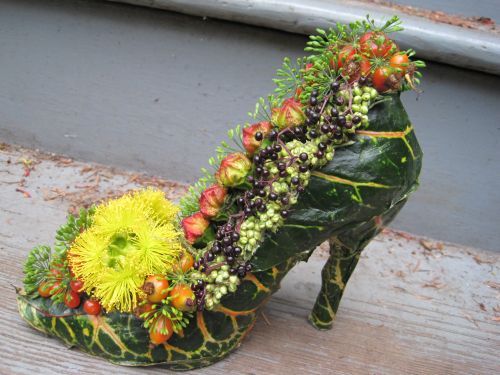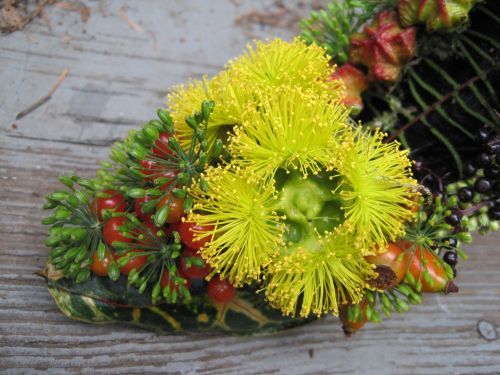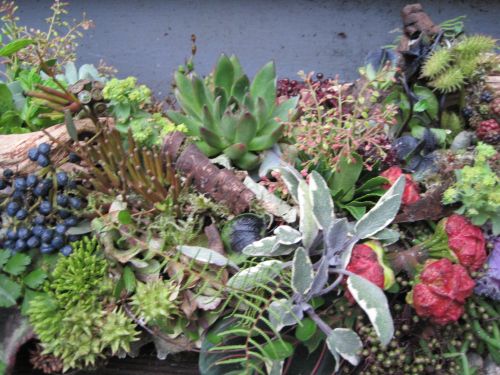 See that orange cap starting to fall off?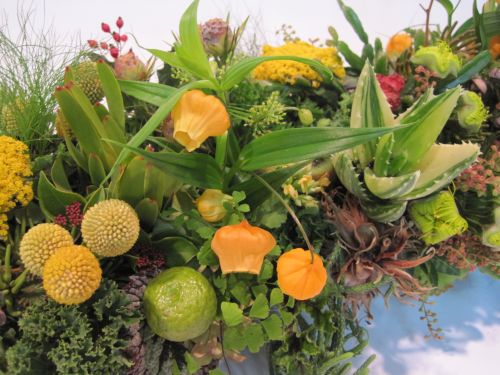 The orange cap just fell off and the yellow flowers to the right of the succulent are still very tight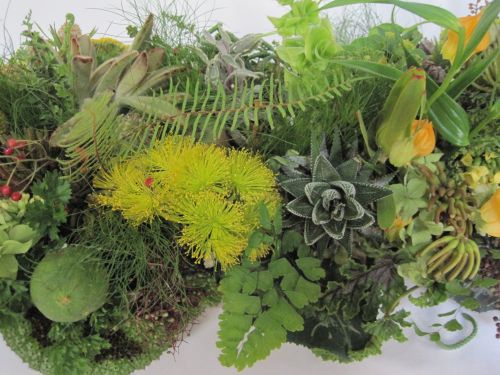 Beaming in it's beauty!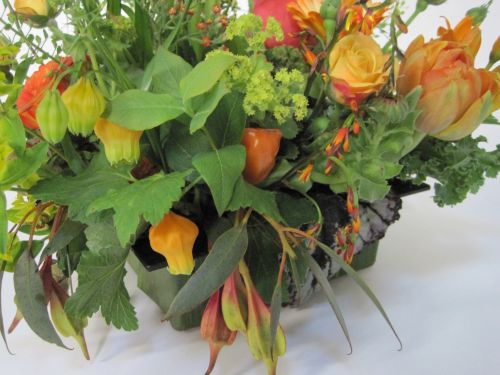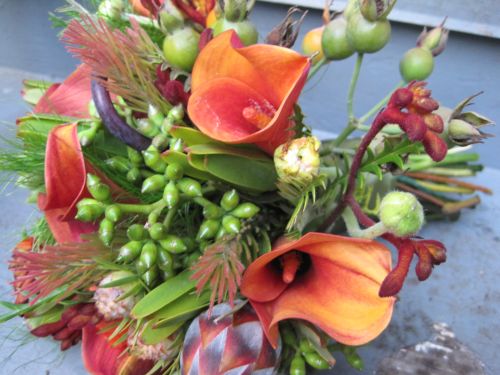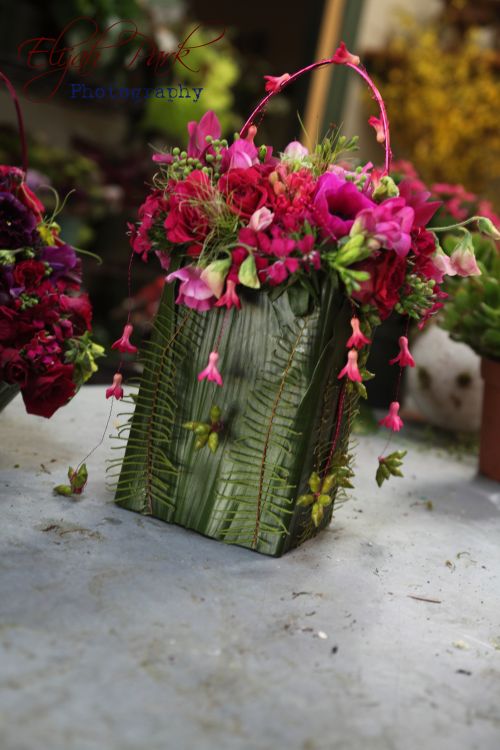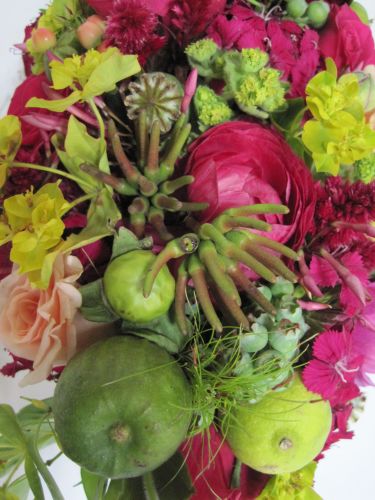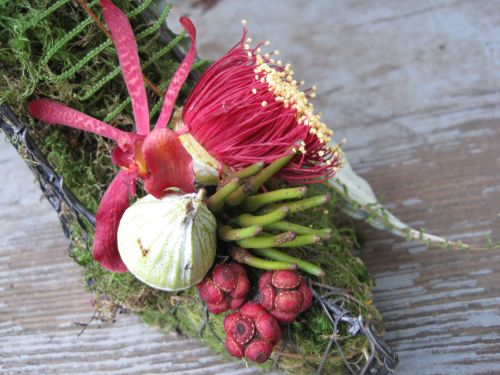 As soon as the pointed greyish cap drops, the pink blossom with butter yellow tips emerges – another favorite!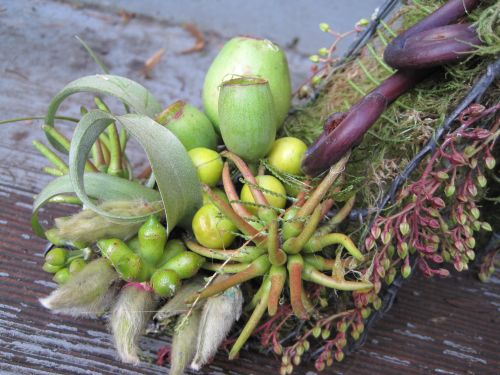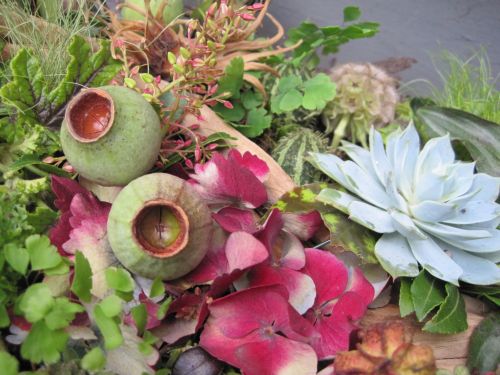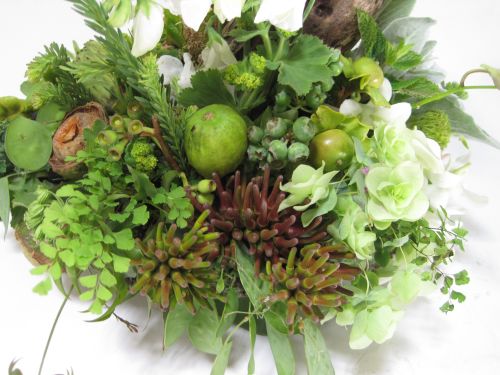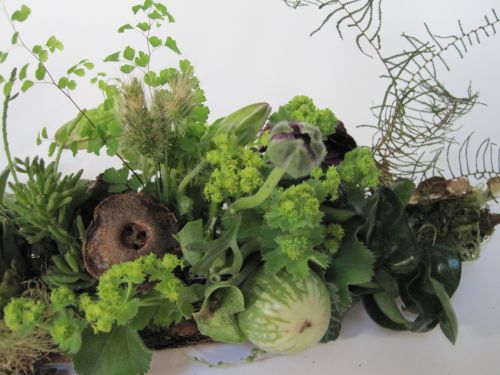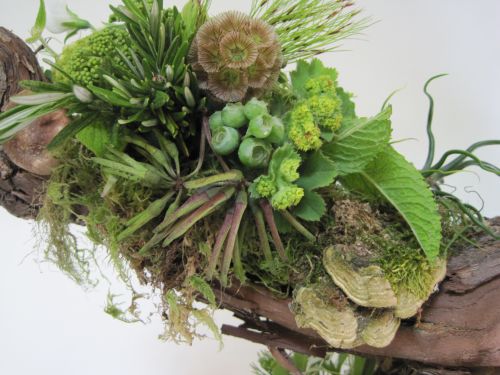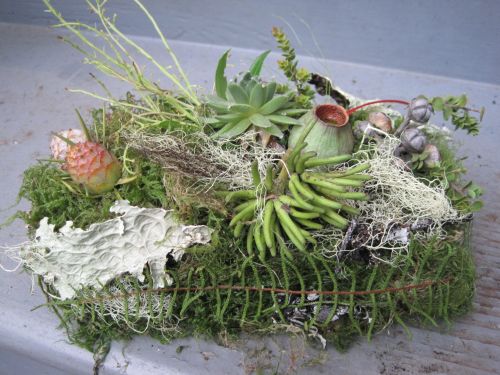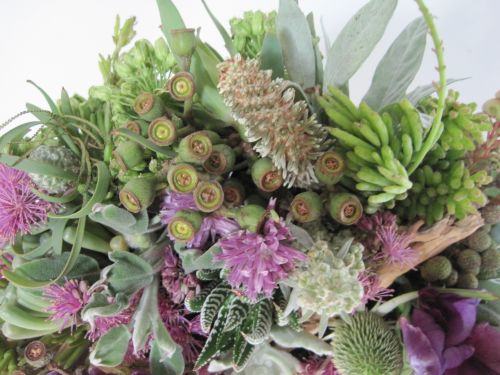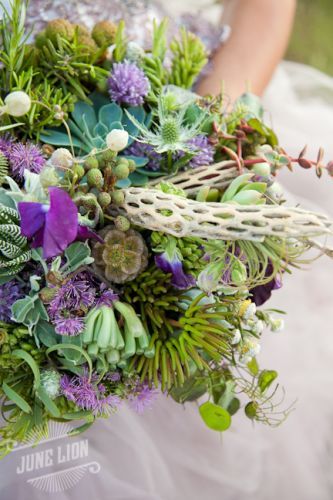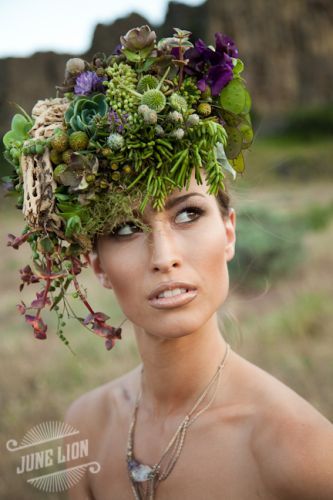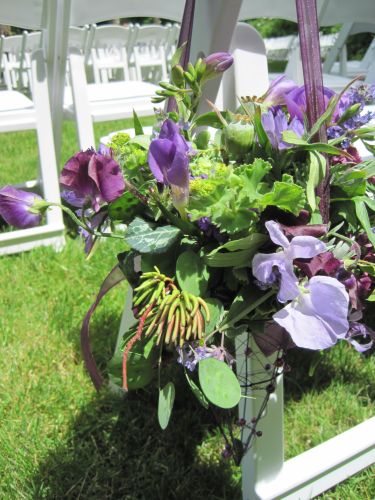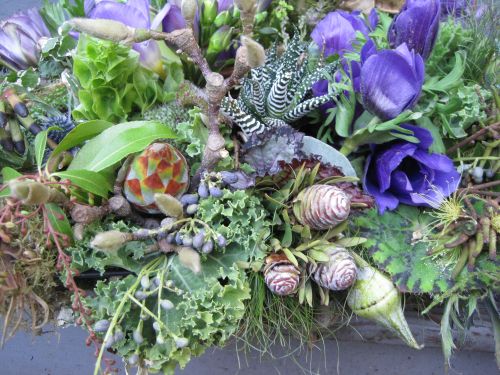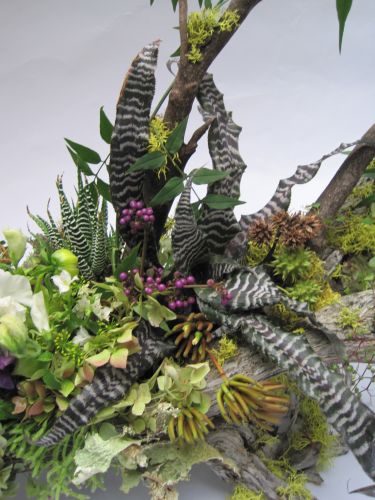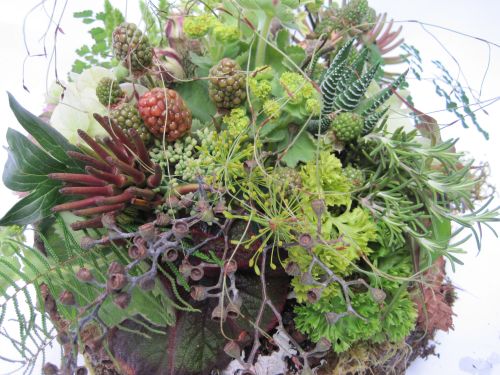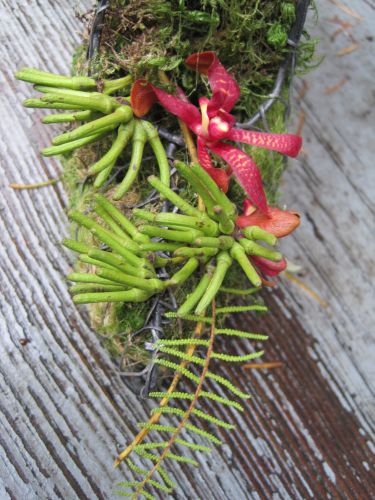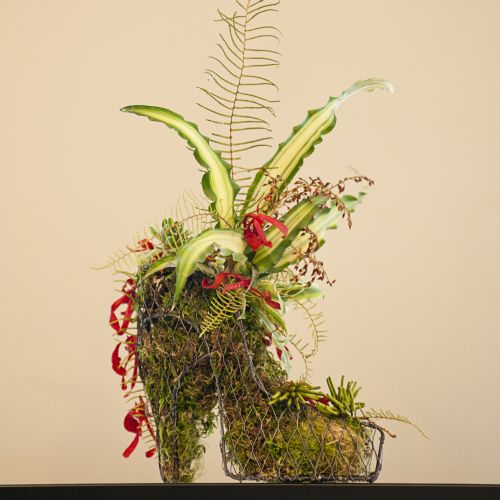 photo: David Barss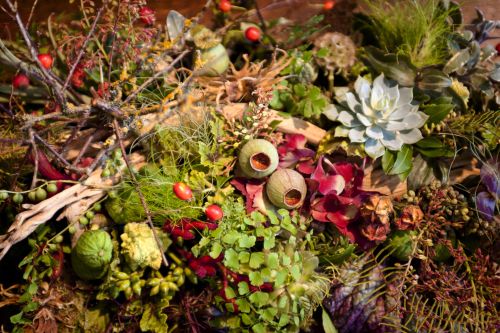 photo: David Barss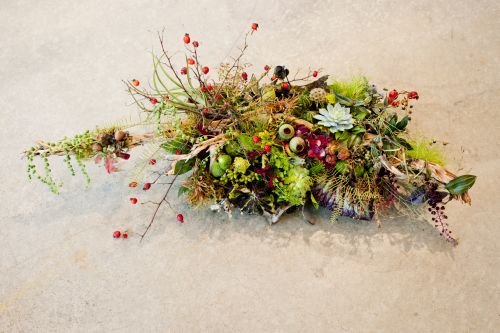 photo: David Barss