'Terrarium Craft'
My friend Kate Bryant co-authored this magical book. She is an extraordinary gardener and gardening writer – check out her blog Plantwise in Portland Monthly
Amy Bryant Aiello created the delightful terrariums. She and her husband own Artemesia, a very popular shop in Portland, OR specializing in terrariums.
Kate Baldwin photographed all these treasures.
Terrarium Craft, selected as one of the 100 Notable Books of 2011 by The New York Times.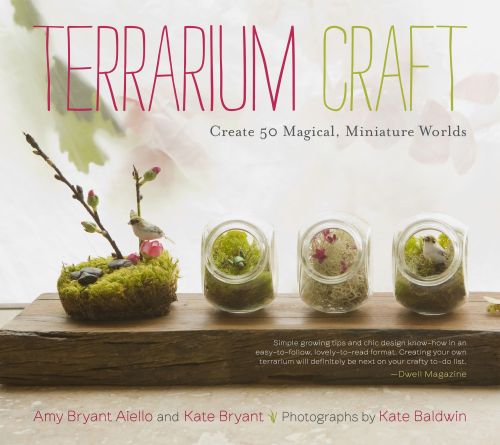 A peek in the book….