Botanical Purse & Shoe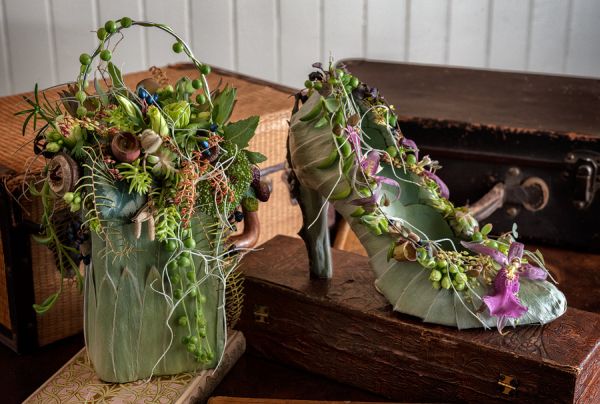 Last week, the Armory was the setting for the intimate bridalshow Art of Weddings.
A huge thank you to Jamie Bosworth who graciously took pictures of the arrangements in her studio the following day. The props were generously donated by Vintagerentaldept.
These botanical shoe and purse are a whimsical set for a dinner centerpiece, or they can be used individually on bistro tables for example. Botanical purses are also a delightful alternative to a bridal or bridesmaid's bouquet.