Woodland Workshop on November 11, 12 & 13
photo: Jamie Bosworth
Explore the many possibilities the woodlands have to offer and be inspired by the botanical treasures of the Pacific Northwest! Françoise's absolute love for this style of arrangement stems from her time spent as a child in Switzerland. Foraging for a piece of wood or bark and moss and adding some wildflowers, she would make arrangements for her Mother while on summer hikes with her family in the Alps. Her woodland fairy creations have since bloomed into unique centerpieces and bouquets using the foliage of the Northwest as her muse. Detail is paramount in these layered, intricate creations. Gather ideas to express your creativity and learn to work with woodland materials found in nature!
Woodland Workshops are intensive and inspiring, providing insights and techniques developed over many years of European floral design. Classes begin with a lecture and presentation, where your input and questions are welcomed.
After a demonstration of floral techniques and mechanics, you will design your own pieces. You will hone your artistic talents, and will be encouraged to listen to your intuition and further your own vision. Classes are limited to five students to ensure valuable individual attention.
Dates: Monday November 11, Tuesday November 12, Wednesday November 13

Time: 9am til 4pm (1 hour lunch break)
Where: At Françoise's Studio
Cost: $1,300 – A 50% deposit is requested to reserve your space; the balance is due October 28.
For more information, please call 503-236-5829 or check  my website
Foto Vitae
photo: Nicole Wickens
photo: Sara Gray
Joni Photo
photo: Sara Gray
Joni Photo
photo: Ted Mishima
Joni Photo
Joni Photo
photo: Jamie Bosworth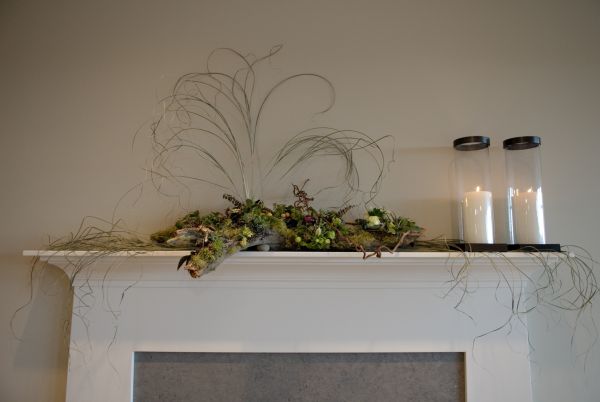 photo: Jamie Bosworth
photo: Jamie Bosworth
Joni Photo
Foto Vitae
Foto Vitae
Foto Vitae
Joni Photo
photo: Lincoln Barbour
Testimonial and pictures from Autumn Keller's work who attended a woodland workshop this summer:
Françoise, I am stuck on writing this! What to say that everyone who has attended your workshops hasn't already said?
I enrolled in the woodland workshop. I needed help creating a focus for my new studio. I wanted to learn specific mechanics and was in great need of inspiration – to be reminded of how magical it is to be able to work everyday with flowers.
Françoise Weeks' Portland studio was the inside of a botanical genie's lamp.  She helped me make magic with her overflowing treasure trove of textures and colors.  She allowed me many, many wishes; from mechanics I was anxious to learn to business and marketing advice, she granted all.
 Françoise's generosity with practical information and generosity of spirit and artistry were exactly what I needed.  I accomplished and learned more in three days than I could have hoped (and I had very high hopes). Most importantly, I have returned home to my studio utterly inspired.  There is nothing more valuable or magical than that.
 Autumn Keller, Indianapolis, IN
photo: Philip Campbell