Book Reviews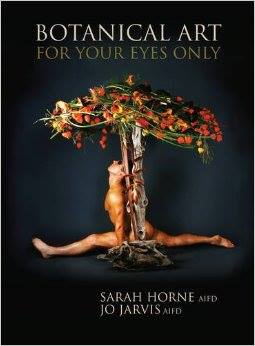 Three years ago I discovered this very inspiring book while doing a search on the internet. As it was not for sale yet in the US, my husband emailed Jo Jarvis, who graciously mailed a copy from the UK.
Botanical Art for Your Eyes Only is a collaboration of award winning and incredibly talented British Designers Jo Jarvis AIFD and Sarah Horne AIFD. This magnificent collection of 160 unique and exquisite botanical sculptures is bound to inspire Flower Lovers and Art Lovers alike. The photography by Gary Maxwell is stunning.
I've leafed through this treasure dozens of times: the selection and combination of botanical materials and all the detail work are simply eye candy. Every time I discover new interesting details. Clever concepts for botanical couture and woodland arrangements abound, as well as ideas for parties and weddings, unusual designs with plants and art for art's sake.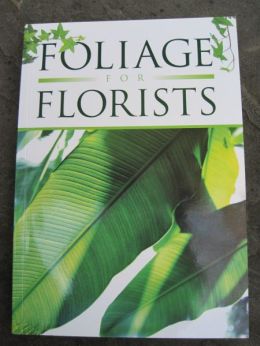 Foliage for Florists is a fantastic guide to over 170 cut foliages, published by The Society of Floristry Training Fund in the UK.  This valuable resource includes full color photographs of  plant materials from all over the world, currently used in the flower industry. You will find clear and concise information, including botanical and common name, commercial availability, usage in design as well as care and conditioning.
Many of these foliages are sold in bunches, others require to buy plants and snip the leaves.
I've always loved using interesting foliages; 36 years ago, while interning with a florist in Antwerp, Belgium, I learned to incorporate foliage of houseplants. Buying plants for this purpose expands the selection texture tremendously and I constantly have a selection of dozens of houseplants in the studio.
Consider having these 2 gems in your library! Please contact Jo Jarvis if you would like to purchase these books.