Wedding Workshop in the Studio – November 2014
Last week we has such a fun workshop in the studio! Kris and Mari were so incredibly eager to get information and we ended up doing less hand-on work than usual – but as you will read their testimonials you'll realize that they learned exactly what they wanted.
Here are some pictures of their beautiful work as well as a few pieces that I made for demos.
Designs by Mari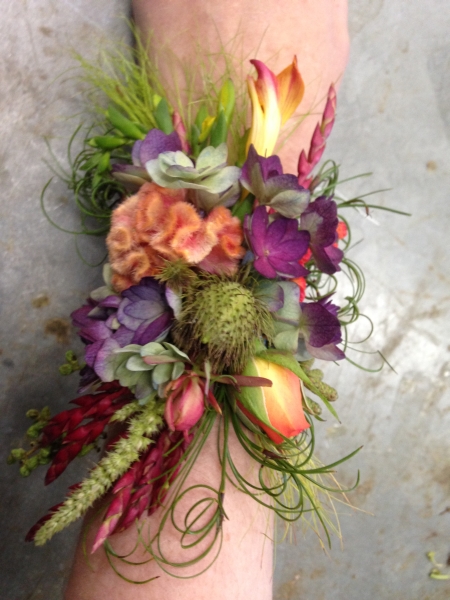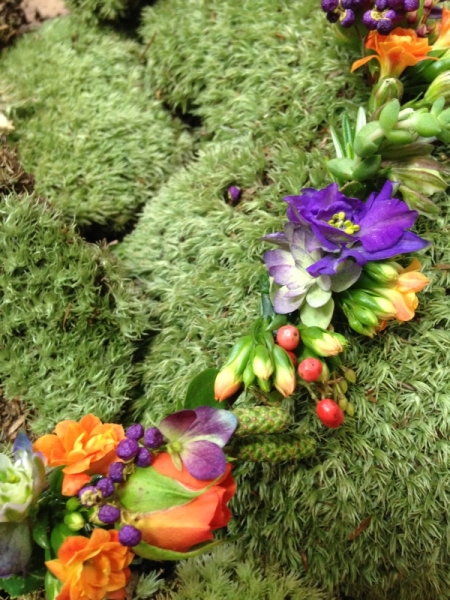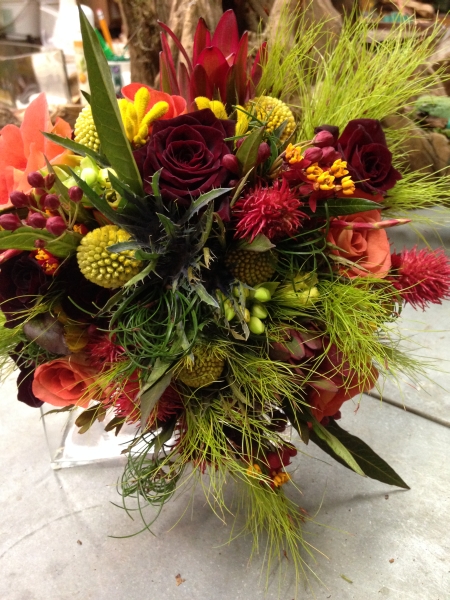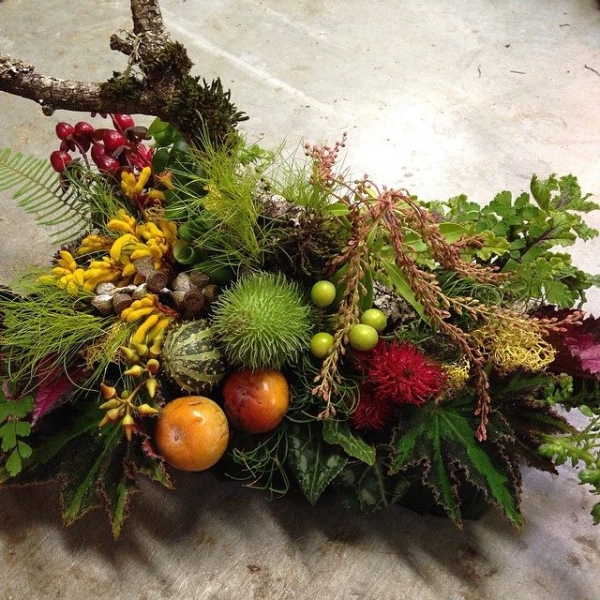 "I came to Françoise's Wedding Design Workshop at her Portland studio as a passionate gardener and aspiring floral designer with virtually *no* training–and what felt like a crazy dream of starting a floral design business for weddings and events. I came away bursting with ideas for creating innovative designs and promoting my brand-new business, plus all of the hands-on skills to do an absolutely beautiful, professional event, and the courage to go for it. Françoise is a marvelous artist, but she's so practical and generous with her knowledge that all of us felt free to ask even the most mundane questions. She welcomed us into her world, sharing her discoveries, tricks, and disaster stories. We were encouraged to draw from the abundance of fabulous flowers, foliage, and even veggies she had on hand, and she took us on a delightful tour of the Portland Flower Market, pointing out her favorite supplies and materials. I think these three days saved me a year (or several!) of trying to figure things out through other channels, making this some of the best–and most fun–money I've ever spent. I'm looking forward to returning for future workshops with Françoise!"
Mari Malcolm, Seattle, WA
Designs by Kris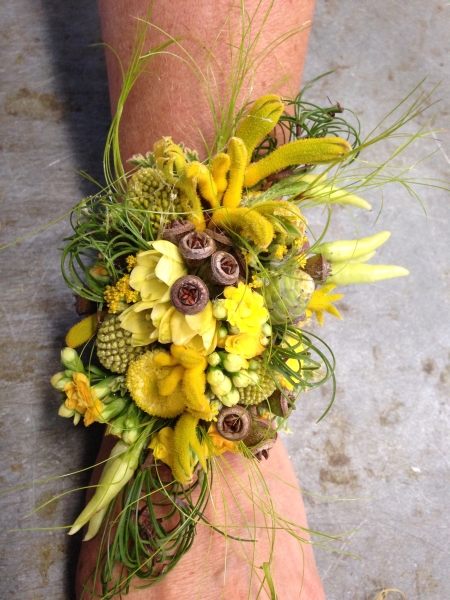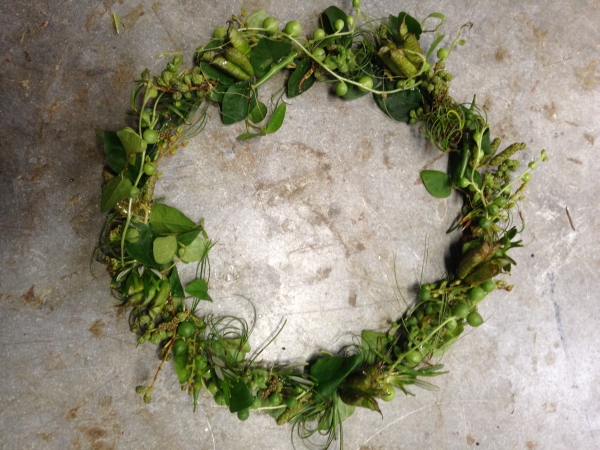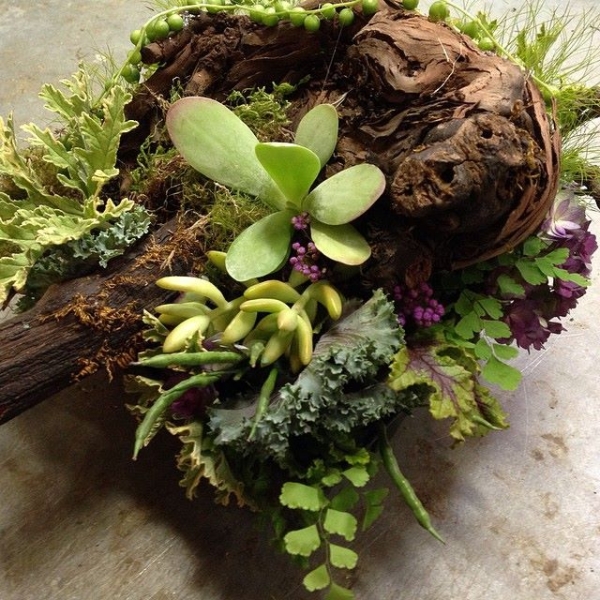 "I recently attended a 3 day Wedding Design Workshop with Françoise Weeks. The workshop was held in her backyard studio and from the moment I walked in, I felt at home. In 3 days, I learned so many big and little aspects of wedding design as well as the floral industry in general.
Françoise speaks from her soul, a place of love, experience, and dedication to something that has been a part of her life since she was a toddler in Belgium – flowers.
We learned the surprising mechanics behind her beautiful floral designs (I will never look at a yogurt carton, zip tie, or aspidistra leaf in the same way). She took the time to get to know us and catered much of the workshop helping each of us accordingly. We spent the last part of each day creating and being inspired by all of the textures and flowers that were available to us. She was generous in letting us use anything we wanted from her studio and allowing us stay later to finish our pieces. She truly didn't care. She posted our designs on Instagram and couldn't wait to share all of the "likes" we'd received. While we acted nonchalant, we were delighted.
We came away with a binder full of notes and our heads bursting with a new desire to get creative and start sowing our seeds.
I would highly recommend a workshop or class taught by Françoise Weeks. Your soul will thank you."
Kris Lynch, Seattle, WA
Some designs for the demo