Botanical Couture for Milieu Magazine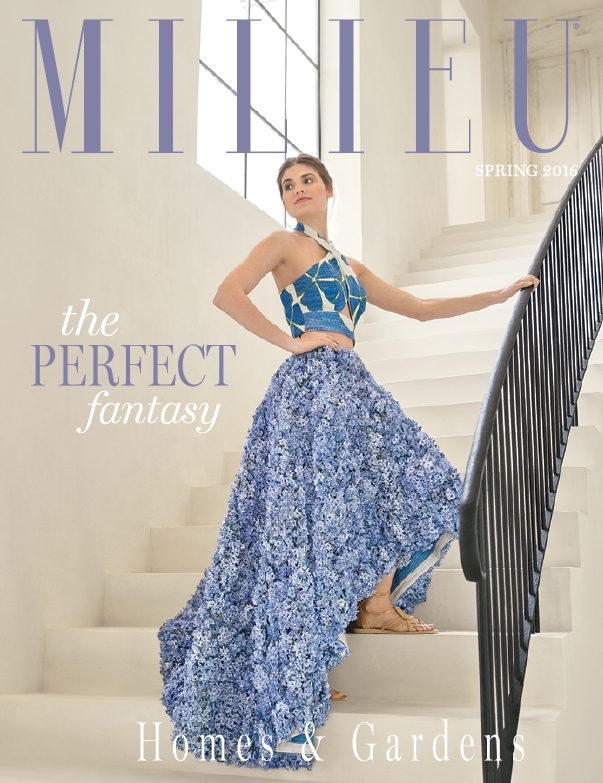 For quite a few years I had dreamed of doing a botanical dress – and I also knew that the project would have to be sponsored …I got lucky about a year ago. Pamela Pierce, editor of Milieu Magazine called last spring and invited me to make a botanical skirt with blue spring flowers. I was thrilled!
As always, there was a lot to be learned for doing a large project, within a 2 day time frame. I cannot thank Jo Jarvis enough for her collaboration – I could not have done this without all her help. My gratitude also to Lauren, whose assistance was incredibly helpful in the months leading up to the photo shoot.
Florabundance shipped the perfect hyacinths and muscari and Oasis Floral Products generously sponsored all the cold glue  – and did we ever use a lot of glue! Once the skirt was finished we designed a  botanical hat, shoes, clutch and a variety of jewelry.
Many thanks also to Peter Vitale for the beautiful photography and to Brittany Clark for modeling.