Woodland/Botanical Couture Workshop in the Studio – Day 3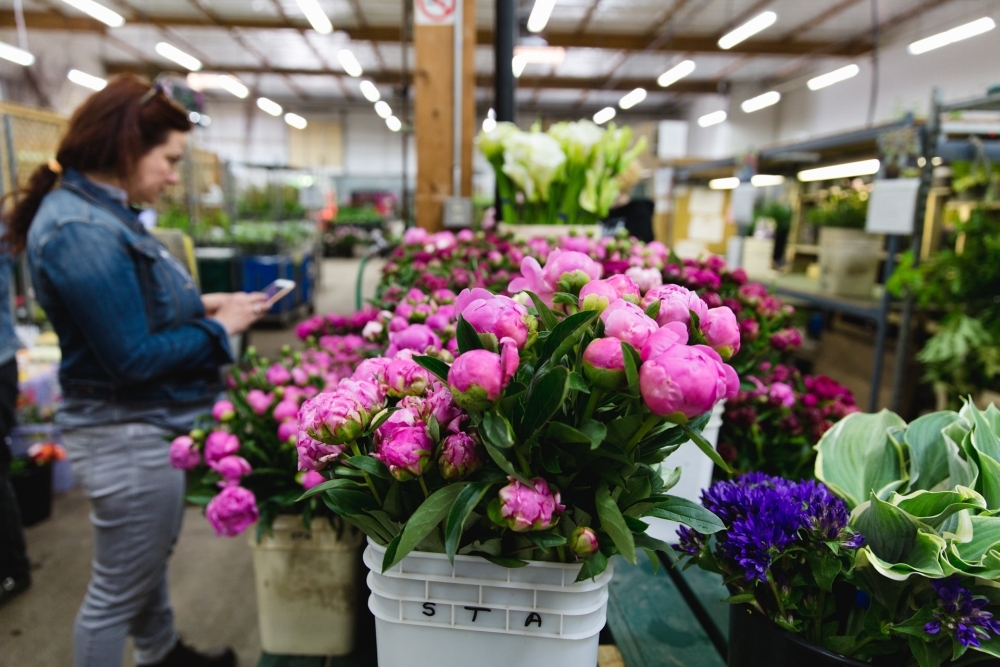 We started the day with a visit at the Portland Flower Market . Back at the studio we explored mechanics and techniques to make botanical headpieces and jewelry. It was another fantastic creative day and Theresa Bear took great pictures again – Thank you!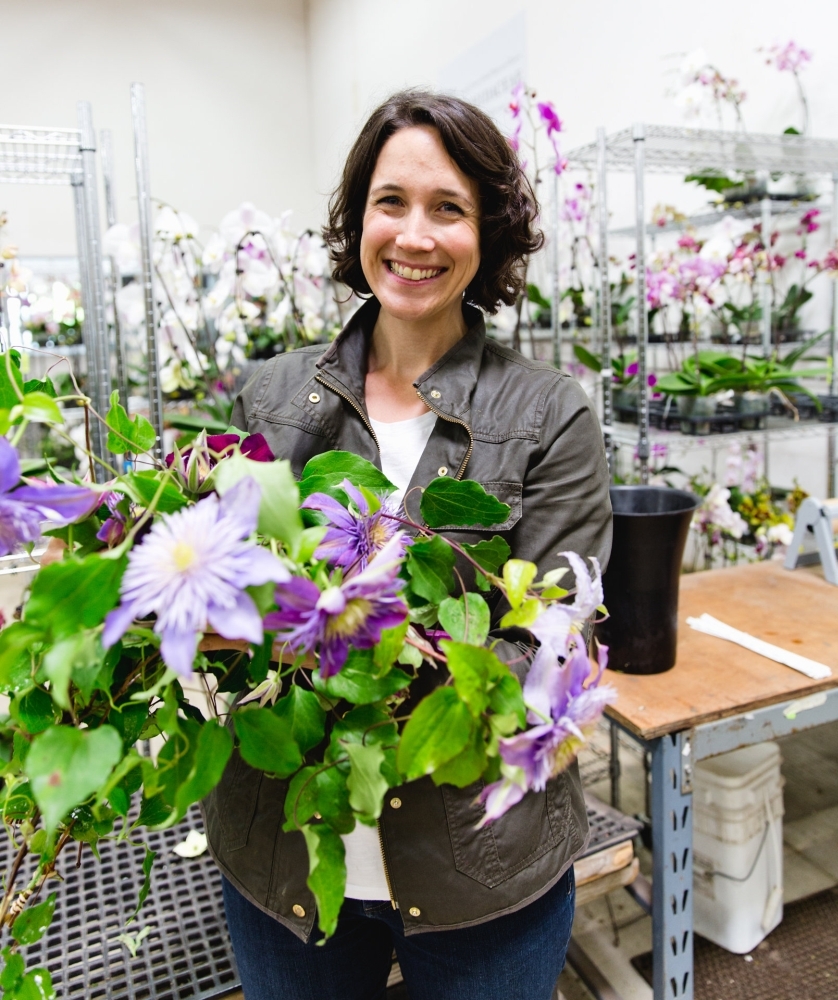 Kendra from Glenwood Farms holds some of her stunning clematis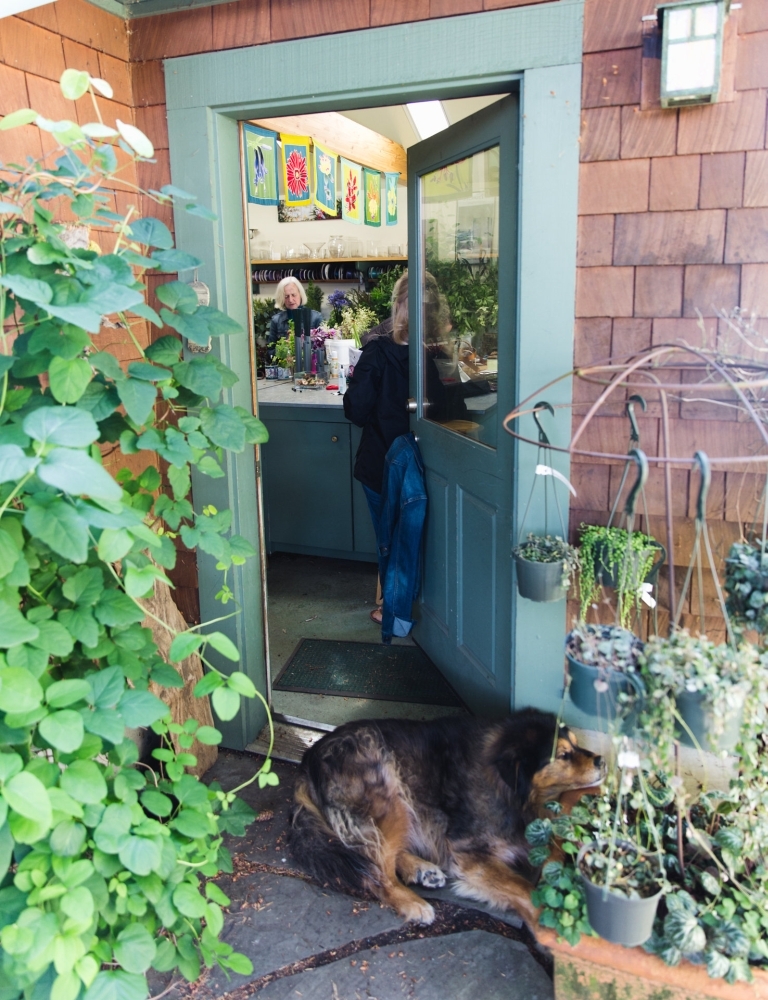 Tanner hanging out near us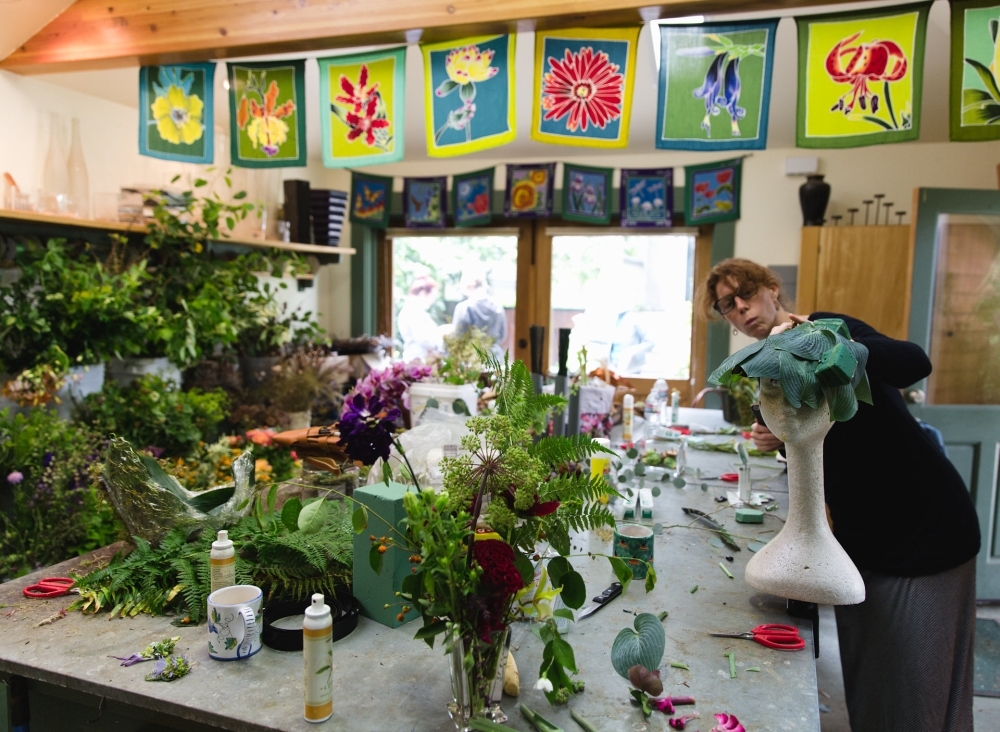 Susan used some hosta leaves from the garden as the base of her headpiece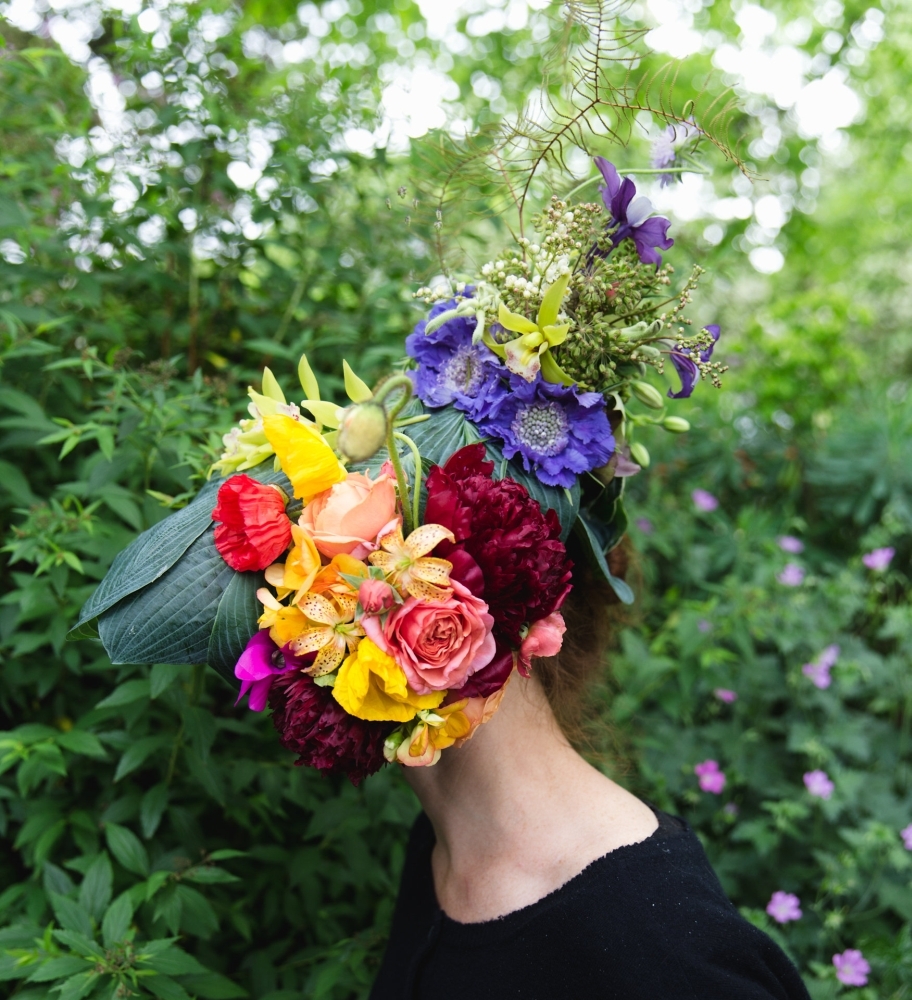 design by Susan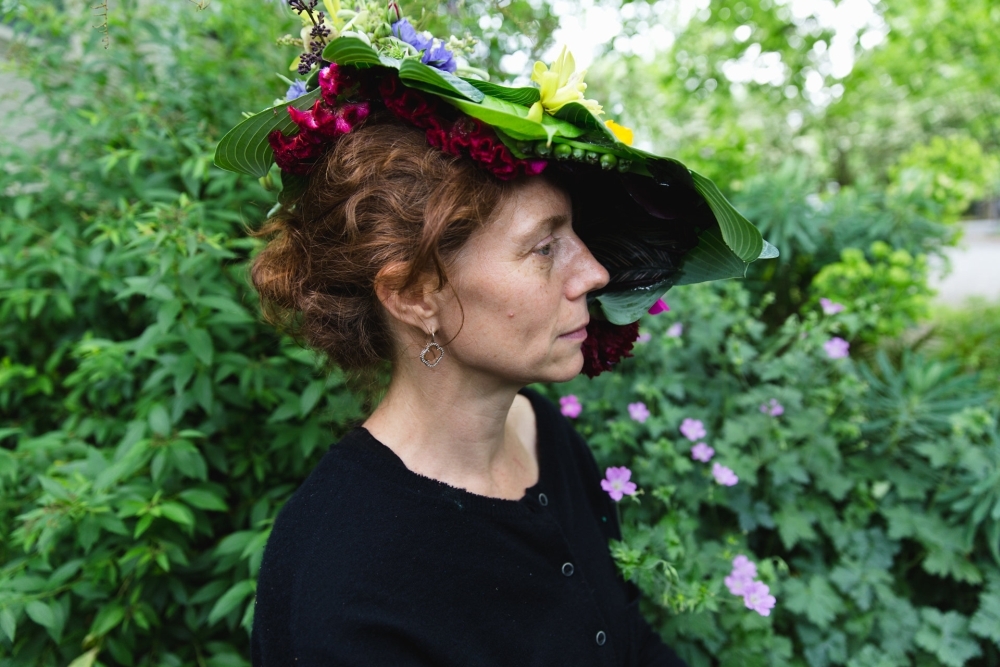 design by Susan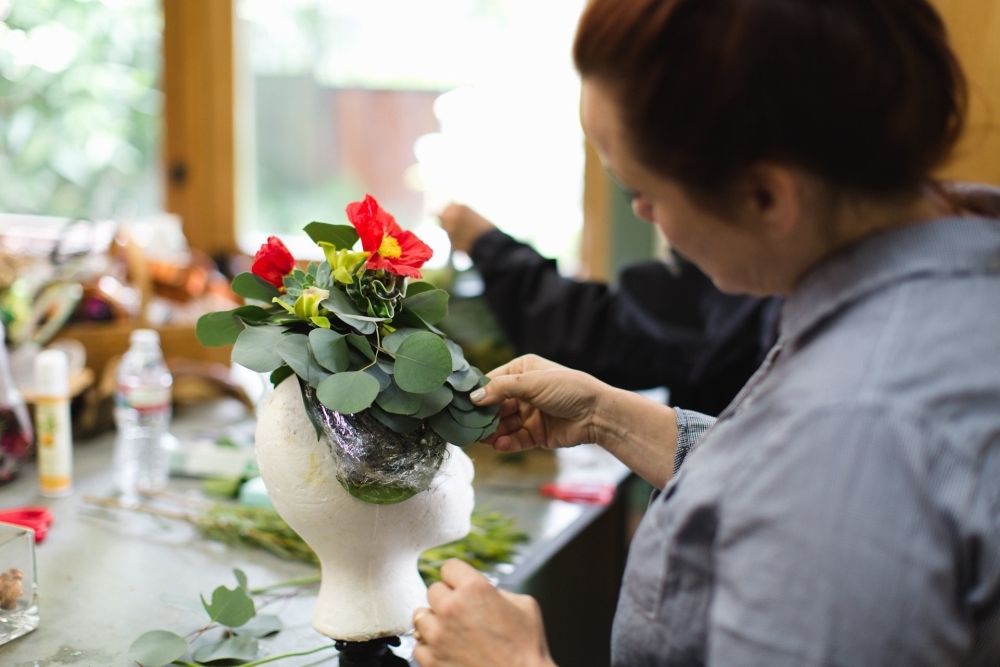 Katalin working on her headpiece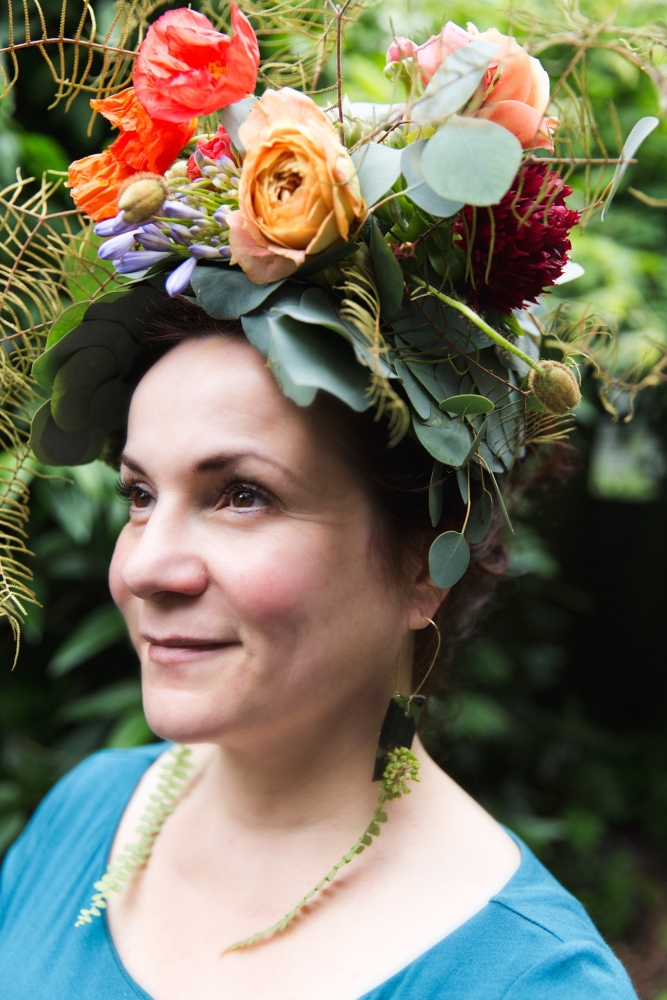 design by Katalin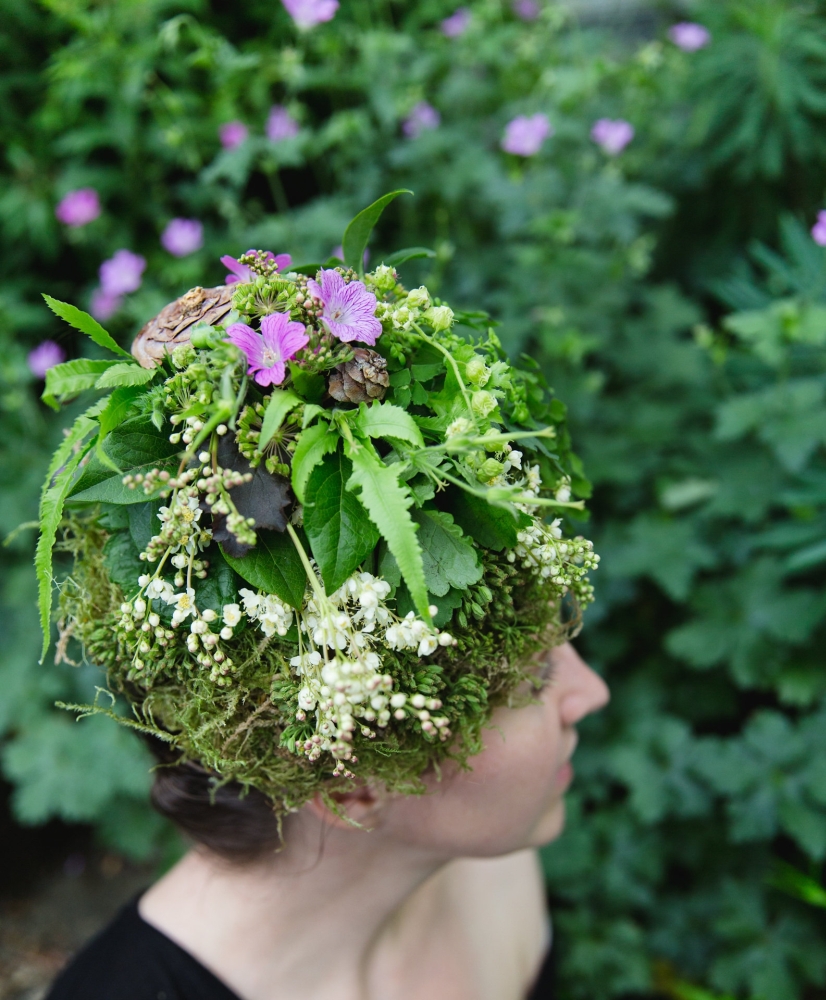 design by McCausland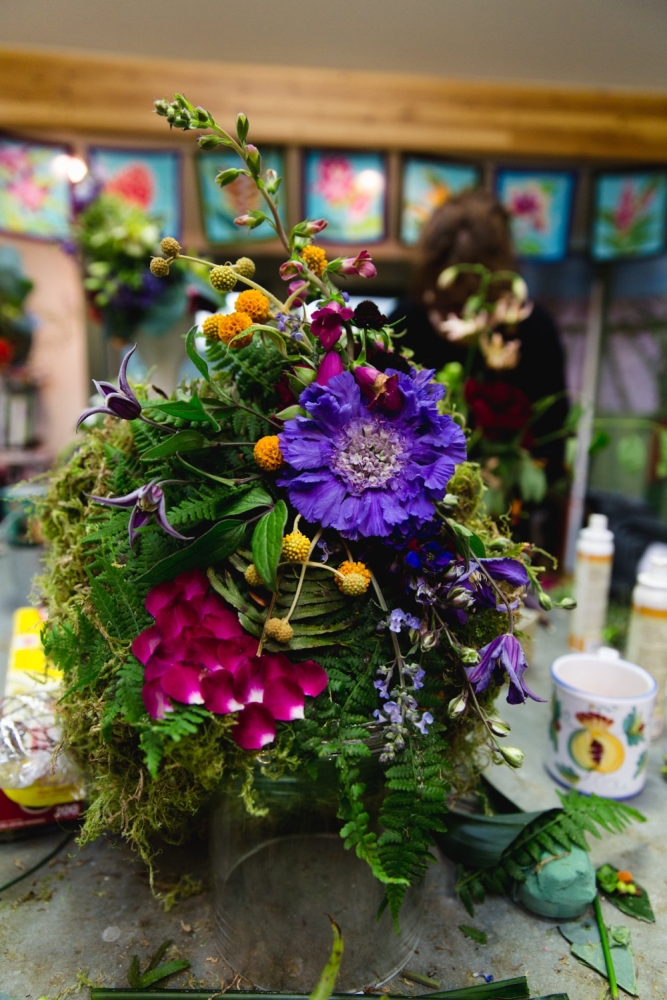 Design by Theresa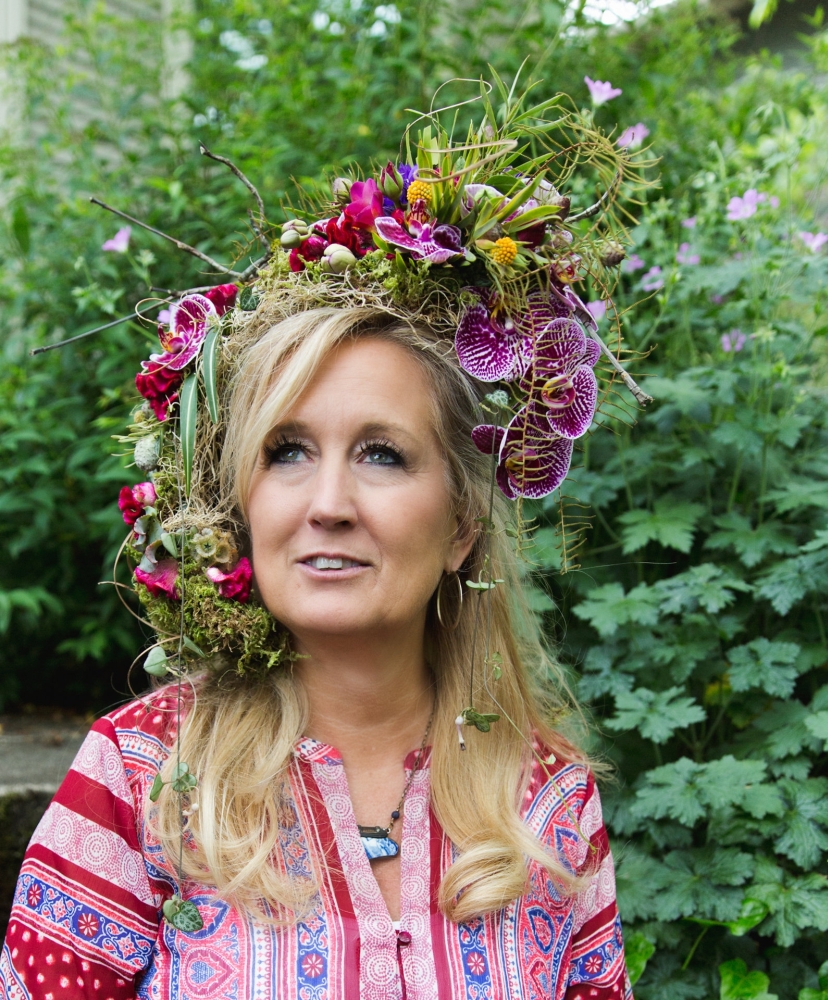 design by Carrie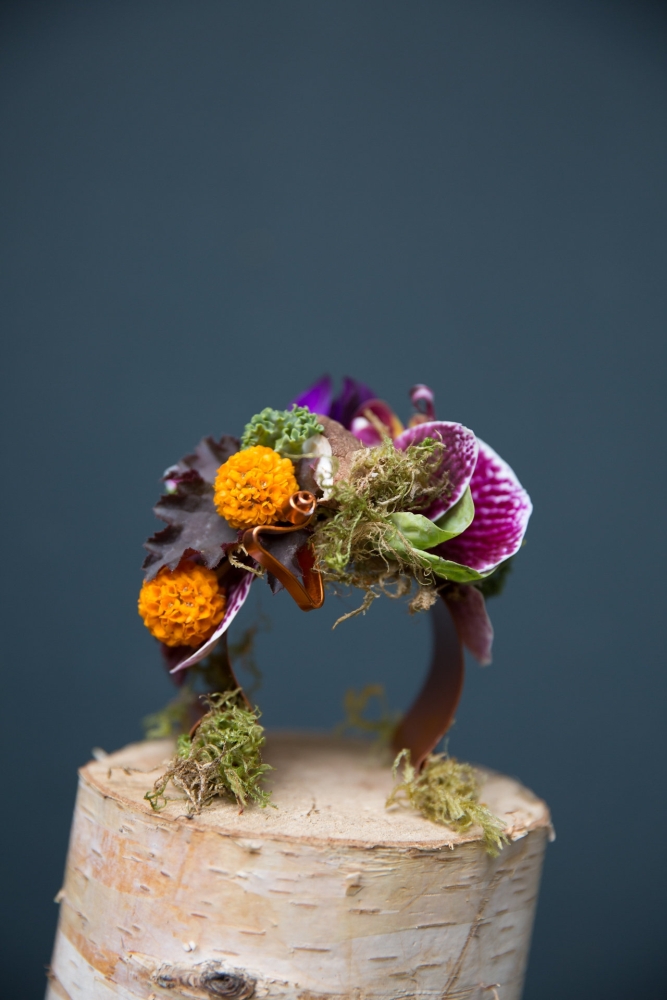 bracelet designed by Carrie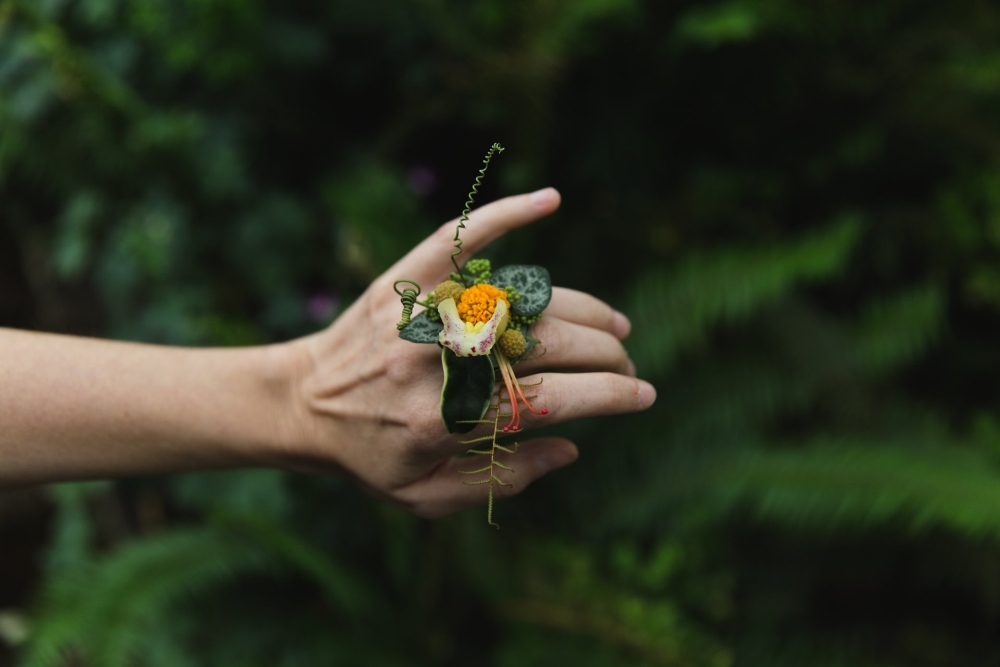 ring designed by Katalin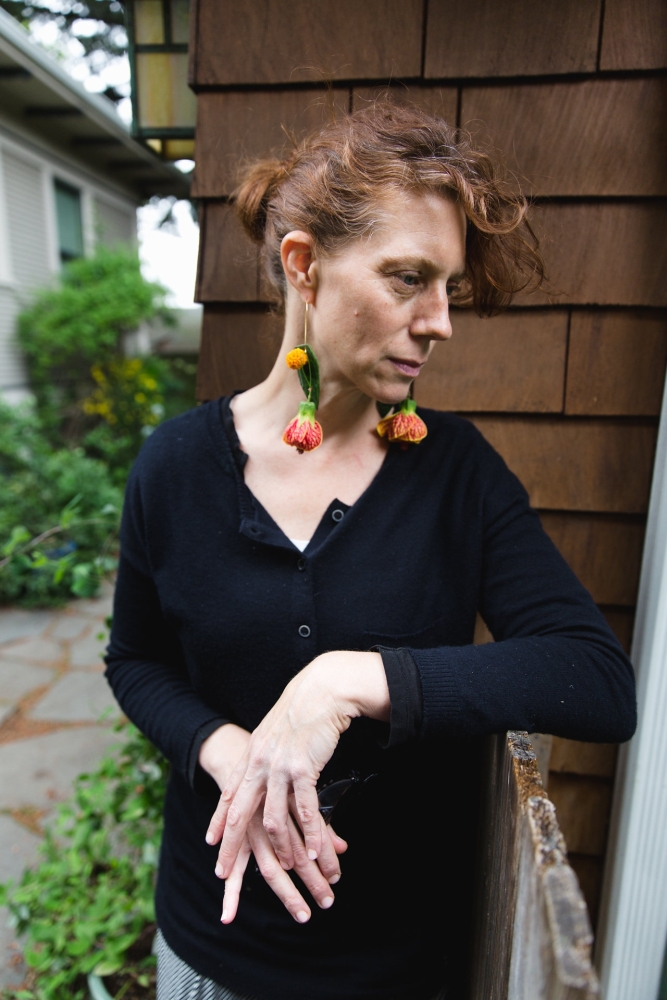 earrings designed by Susan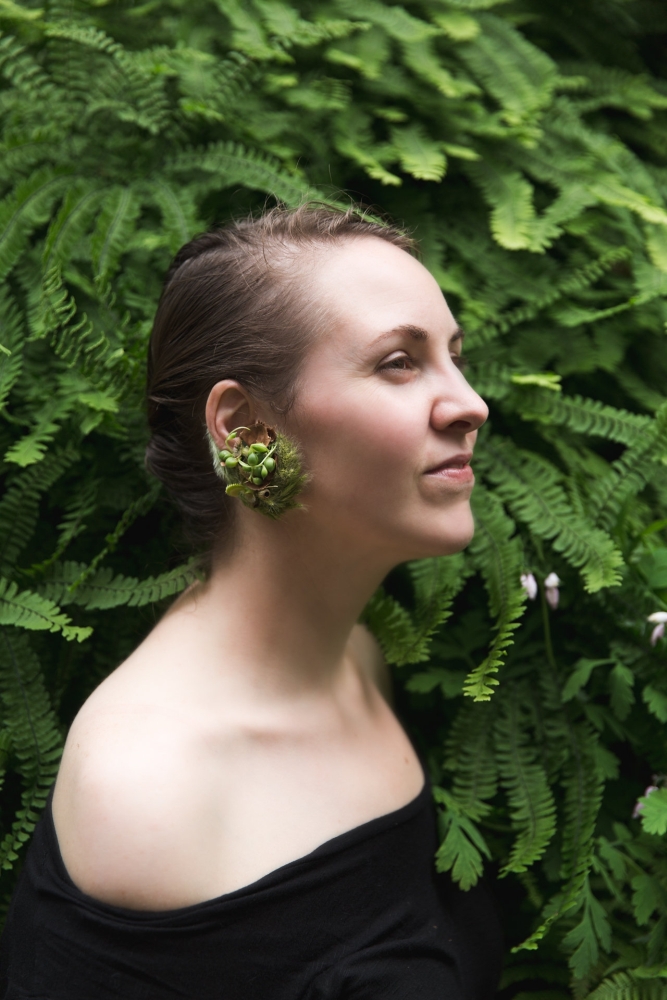 ear cuff designed by McCausland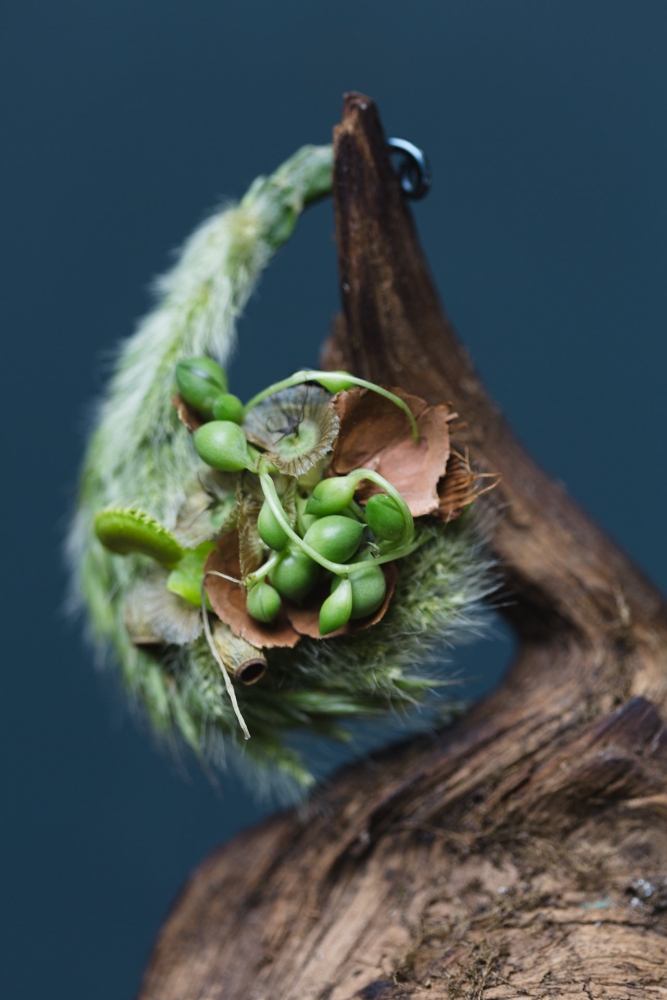 loved the idea of the ear cuff!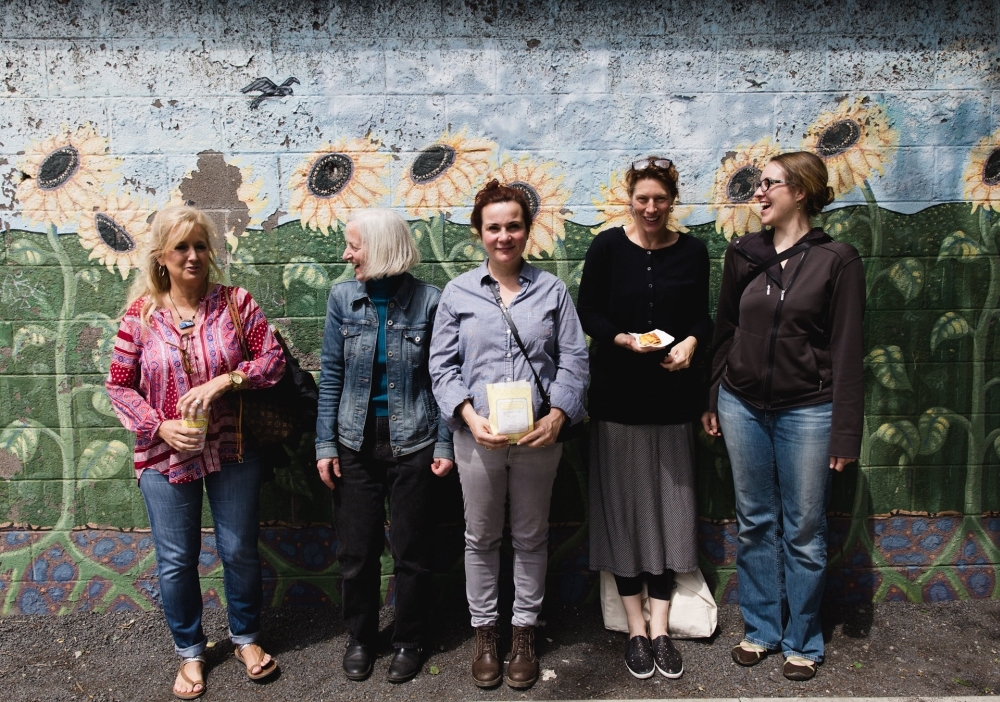 on the way to the studio after lunch