Botanical Couture: Earrings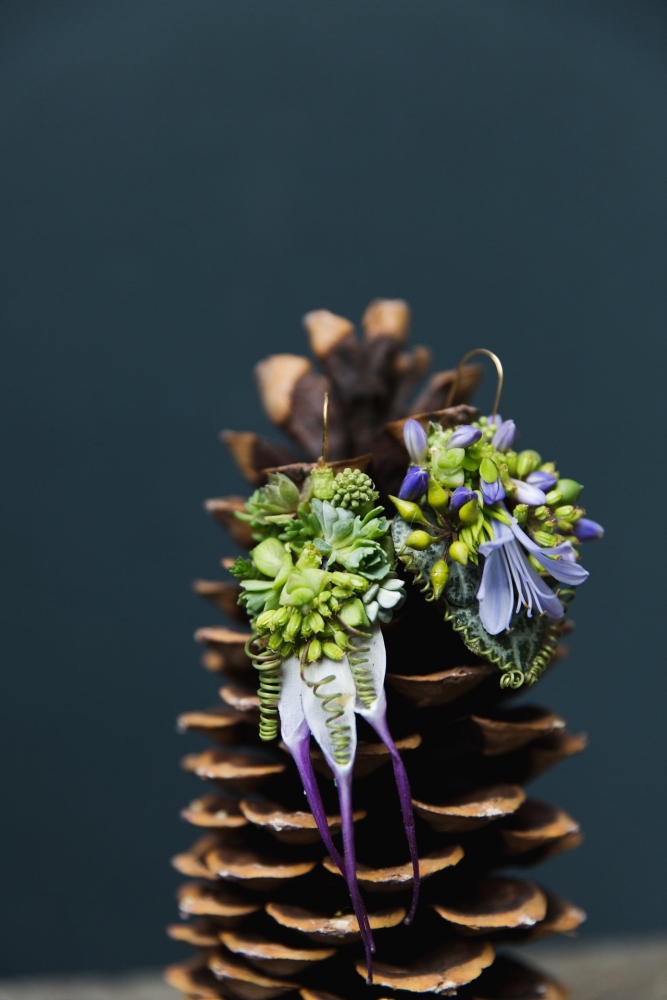 photo: Theresa Bear
To make the botanical earrings you can either buy inexpensive earrings (some bead stores offer great selections) or make your own, using flatwire and create any shape you like.
For durability, using succulents and textures only is the way to go. I like to de-construct flowers as this offers endless possibilities to design super fun earrings!
Except for the last 2 images, the photos below are mine.