Botanical Jewelry: Rings
Ever thought of offering flower jewelry as an alternative to corsages? Rings, earrings, necklaces and bracelets  made with flowers and texture are undoubtedly a fun change from the traditional pin-on corsages. It doesn't take any more time to make a ring than to make a corsage and I bet that anyone will love this unexpected idea. The base is made with gauge 12 aluminum wire, so the size of the ring can easily be adjusted. Because I love detail so much  I like to use small blossoms, textures and succulents, just the same as when I make corsages ; but of course the sky is the limit!
Here are some examples of  flower rings.  In the next few days look for blog posts for examples of botanical necklaces, earrings and bracelets.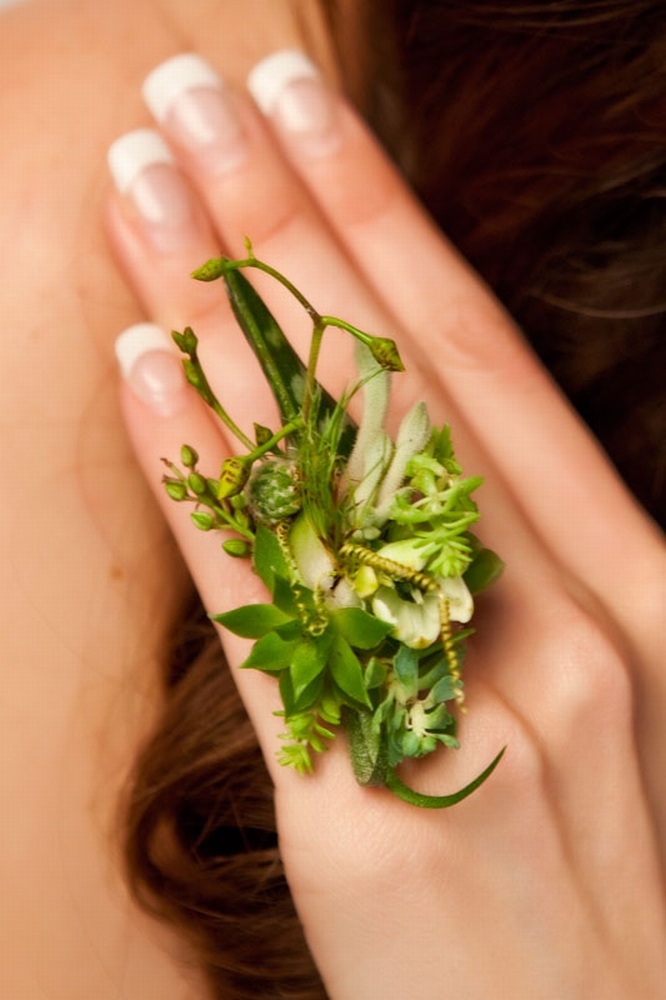 photo: Ted Mishima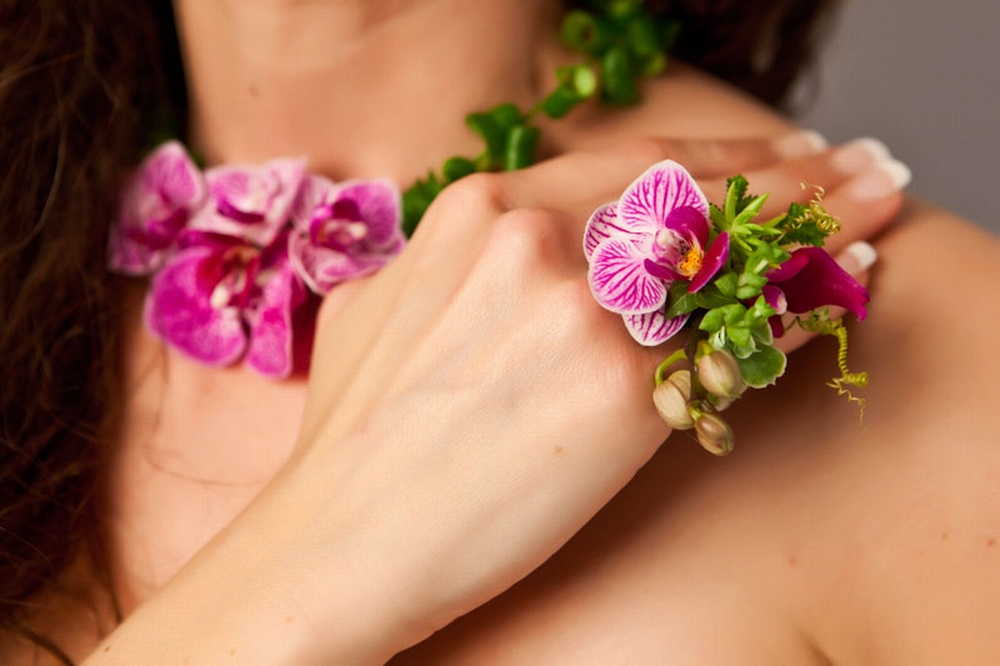 photo: Ted Mishima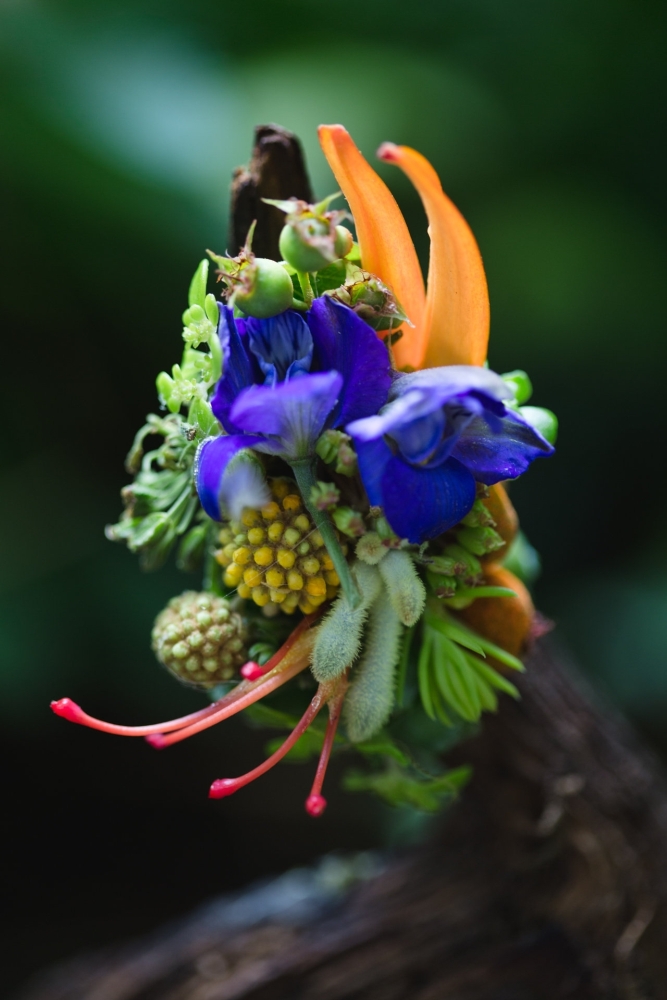 photo: Theresa Bear
And some pictures that I took: