Woodland/Botanical Couture Workshop in New Orleans
Last month I had the opportunity to go to New Orleans to teach a 2 day workshop, hosted by Diane Mouton with Fat Cat Flowers. The day before the workshop we went to the flower market and visited several plant shops and got back to the studio with a plethora of fabulous flowers, textures and houseplants. We also had the opportunity to go forage fabulous pieces of woods.
8 very enthusiastic and talented designers attended the workshop. On the second afternoon photographers Marianne and Steve Sabrier with The Red M Studio took pictures of everyone's designs. Thank you Allie and Babs for modeling all the fabulous botanical headpieces and jewelry! And thank you Holly Grace Manders for the beautiful hair and make-up for the models!
As always a huge thank you to Oasis for sponsoring the workshop!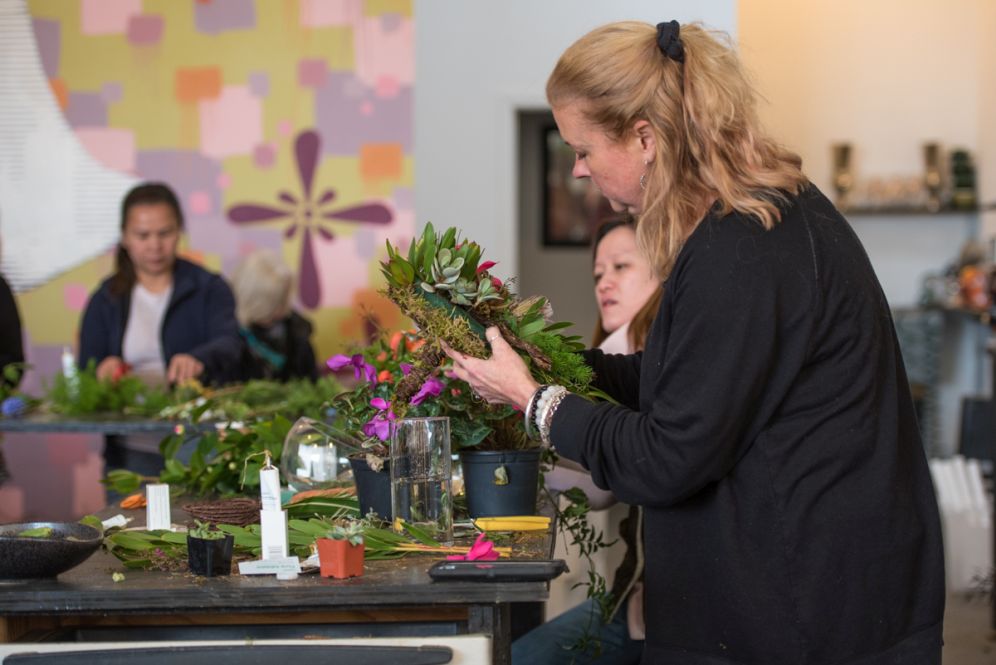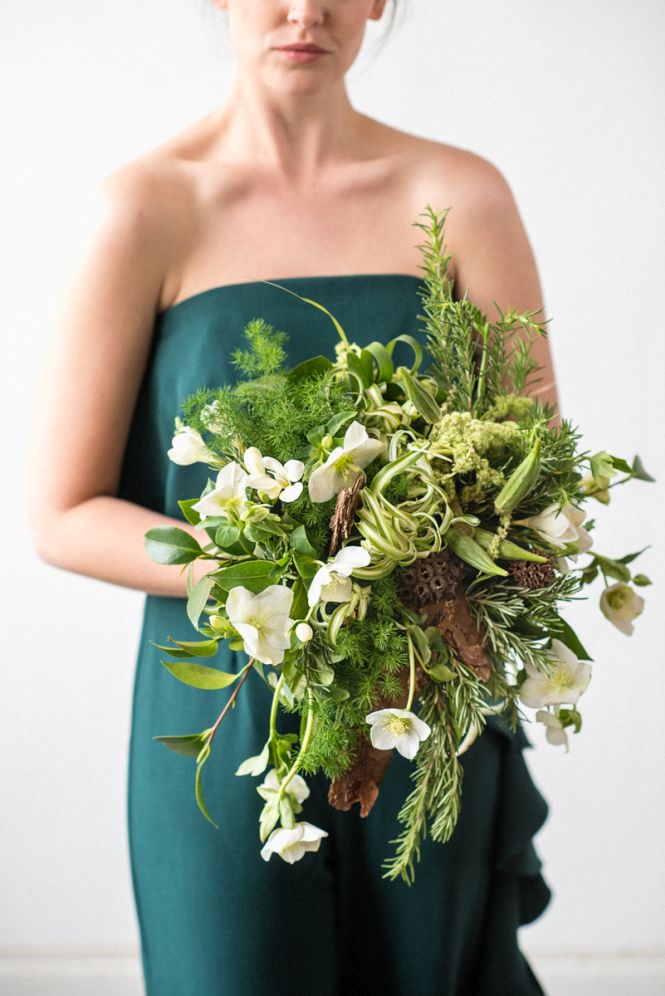 woodland bouquet designed by Eva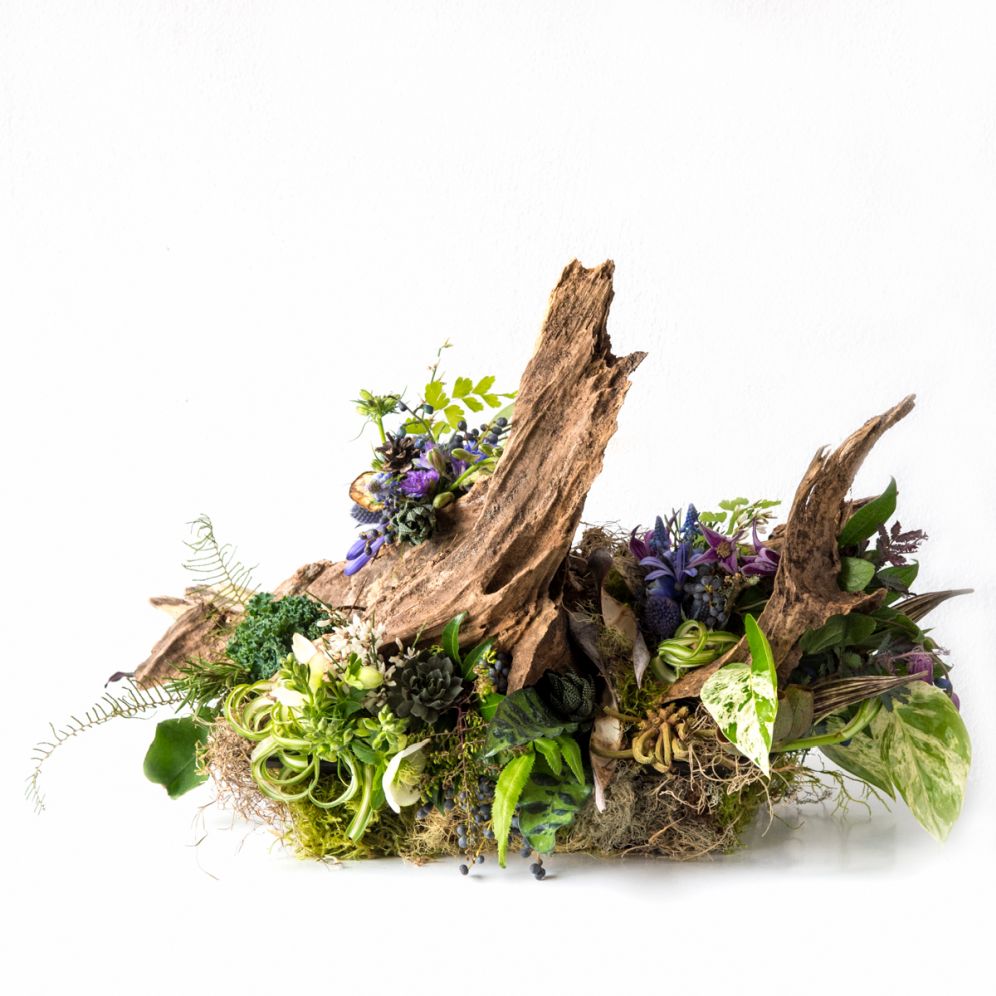 design by student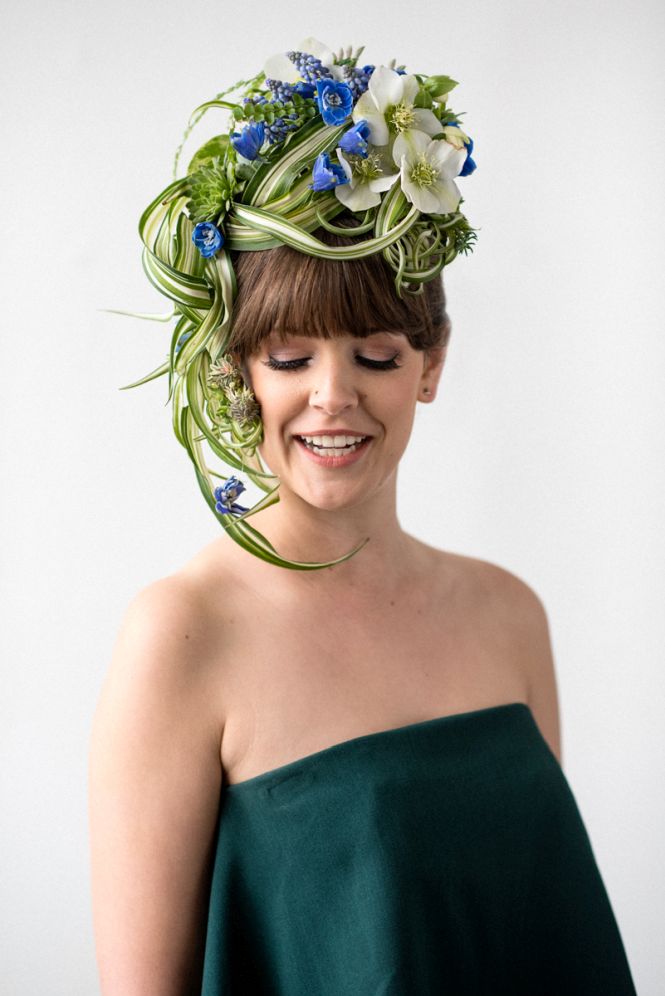 design by Dee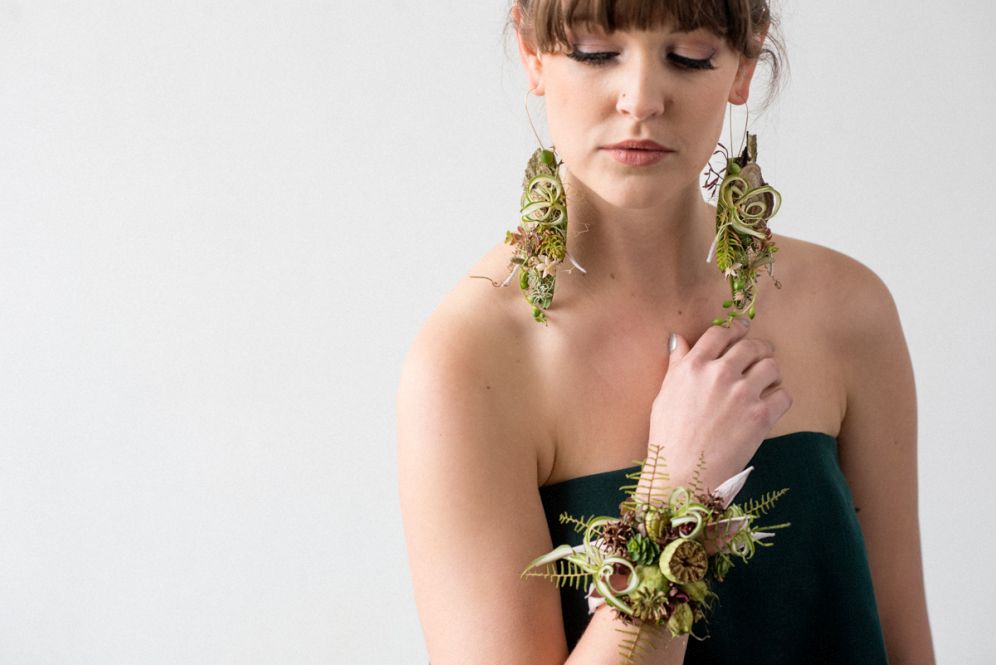 design by Amy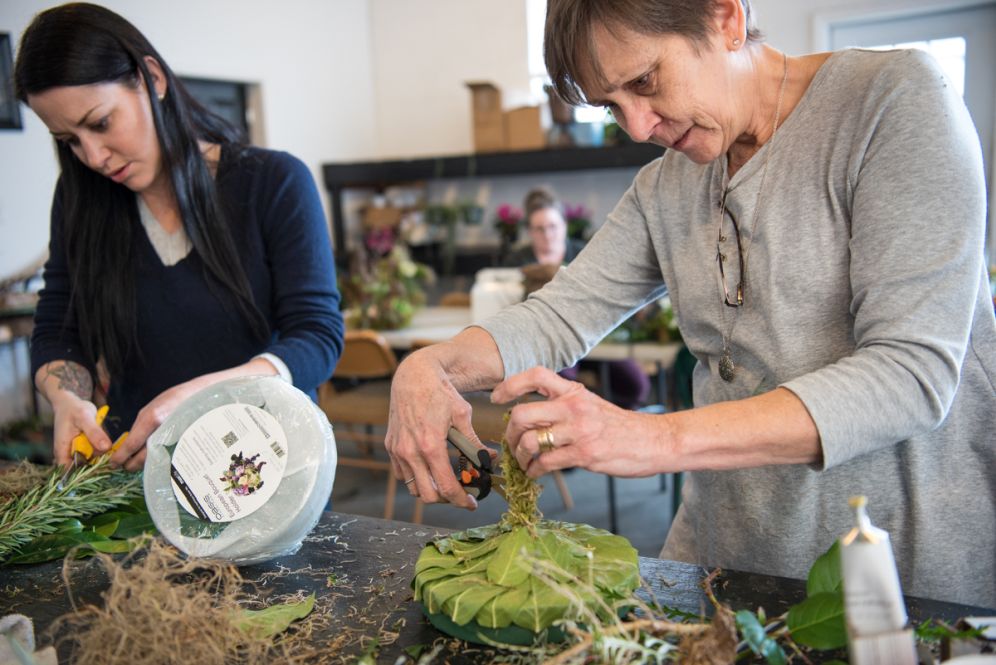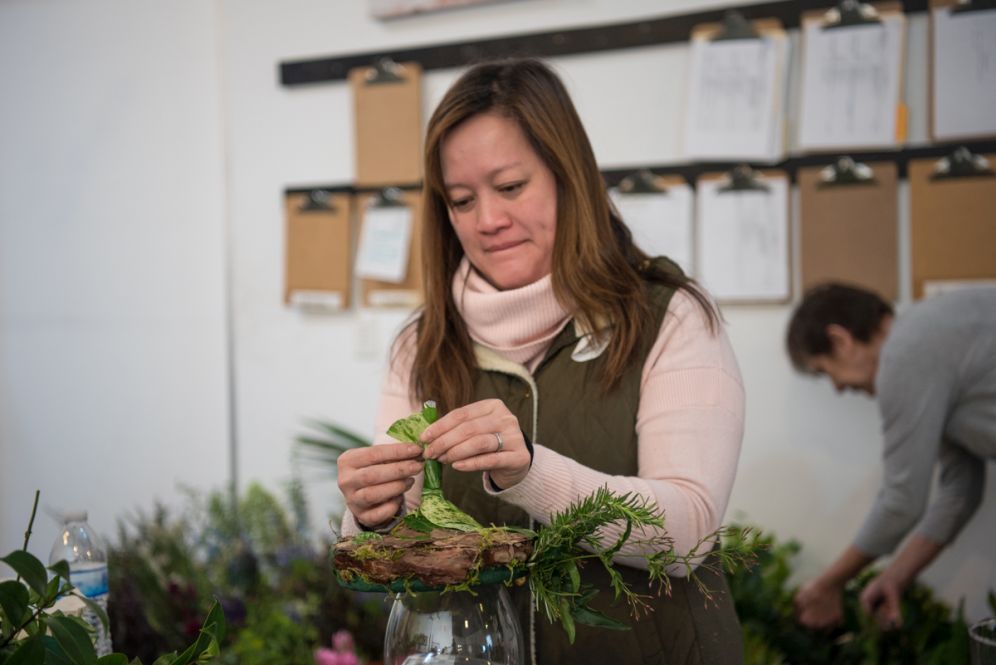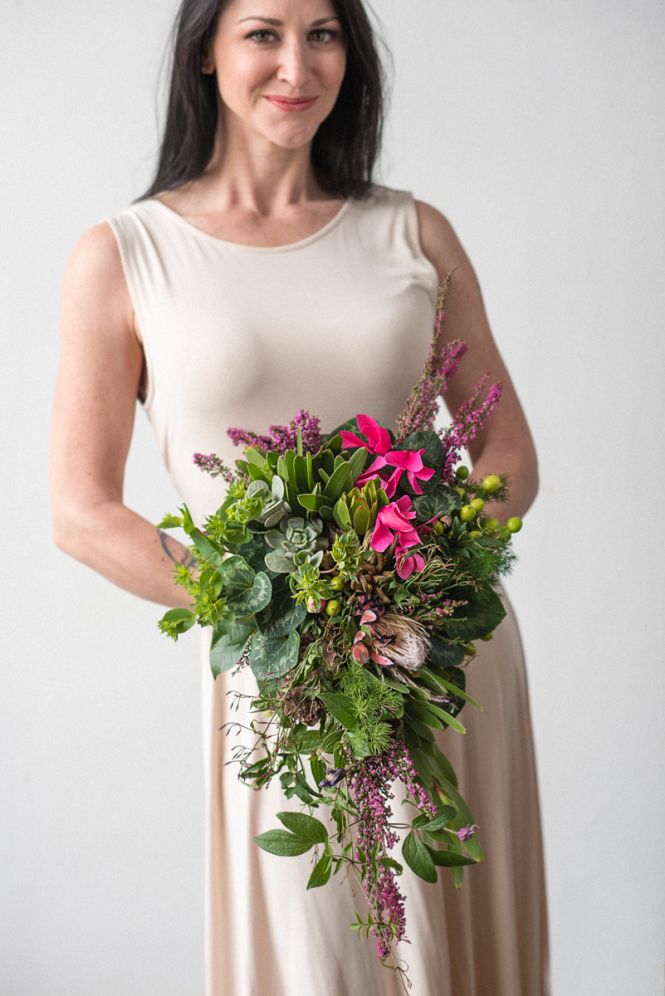 cascading woodland bouquet designed by Ashley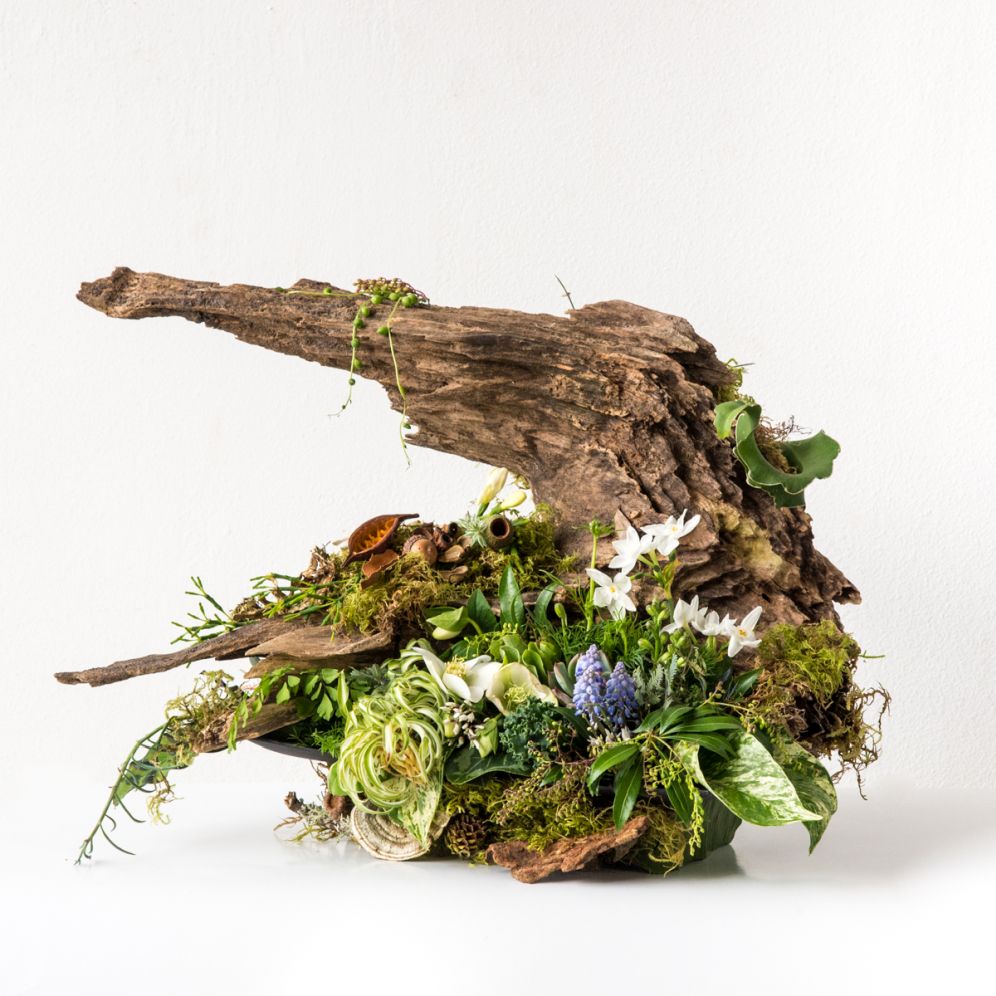 demo for woodland
woodland centerpiece designed by student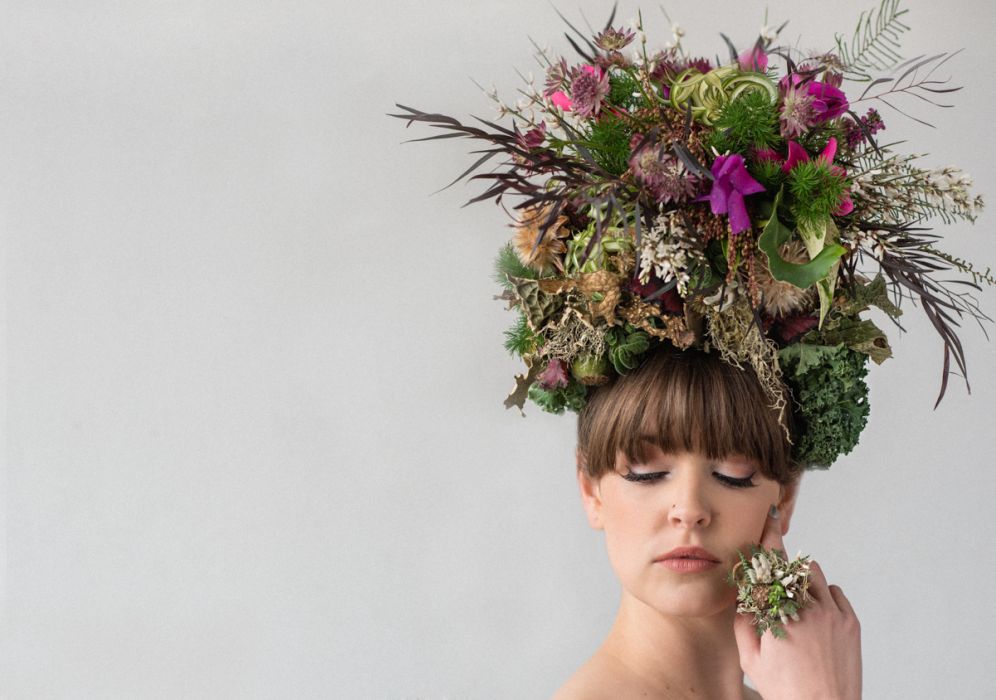 botanical headpiece designed by Margaret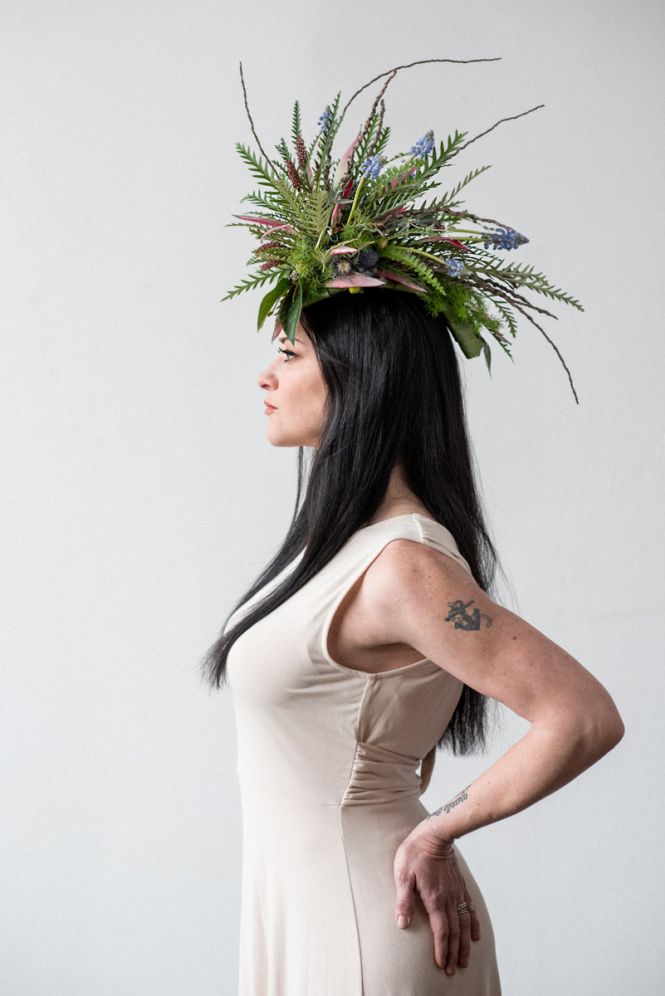 botanical mohawk designed by Sylvia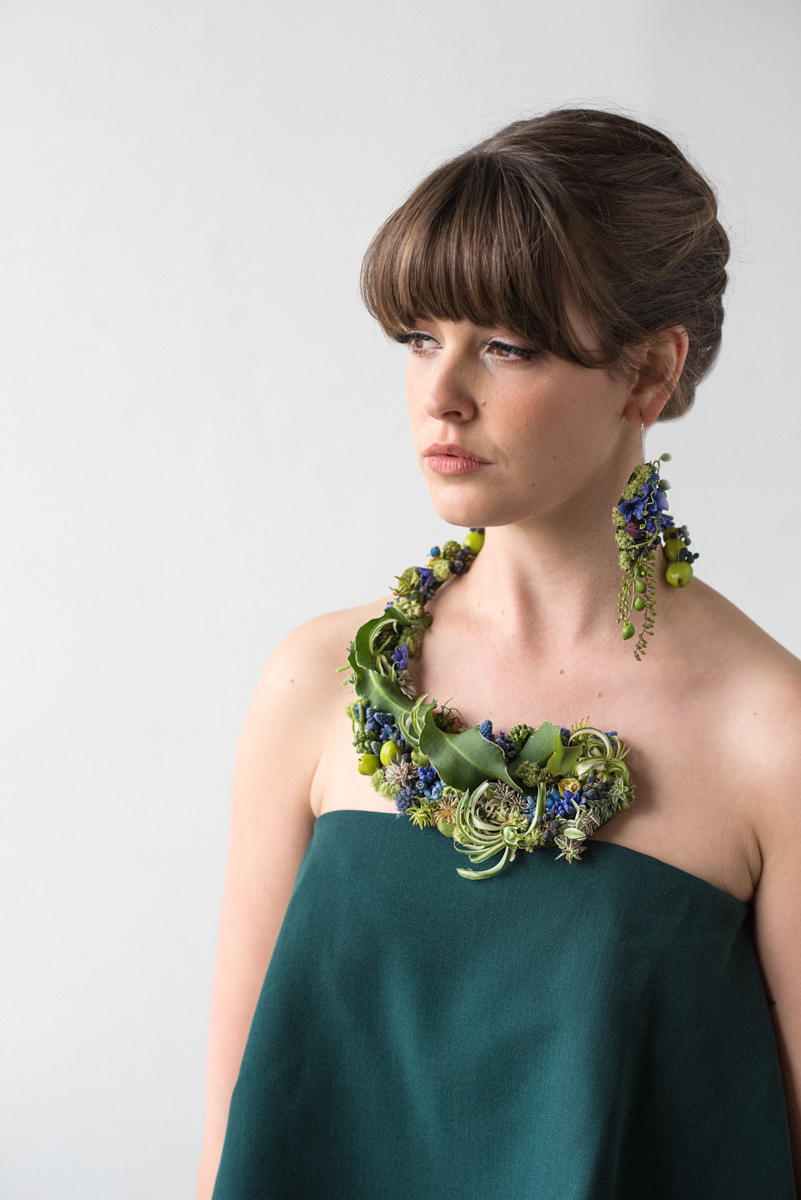 demo for botanical necklace and earring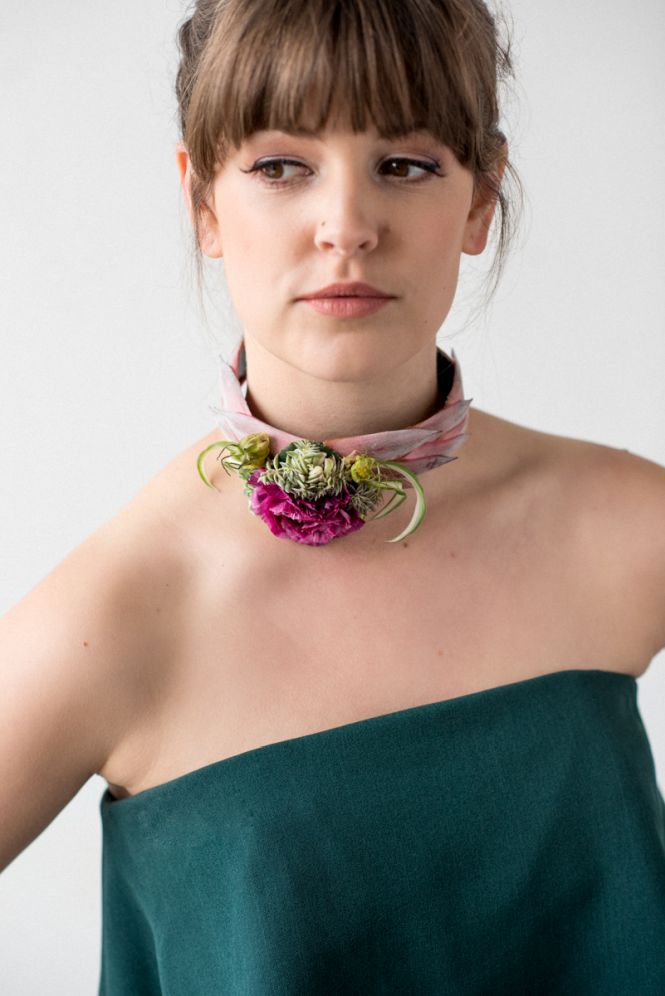 demo for choker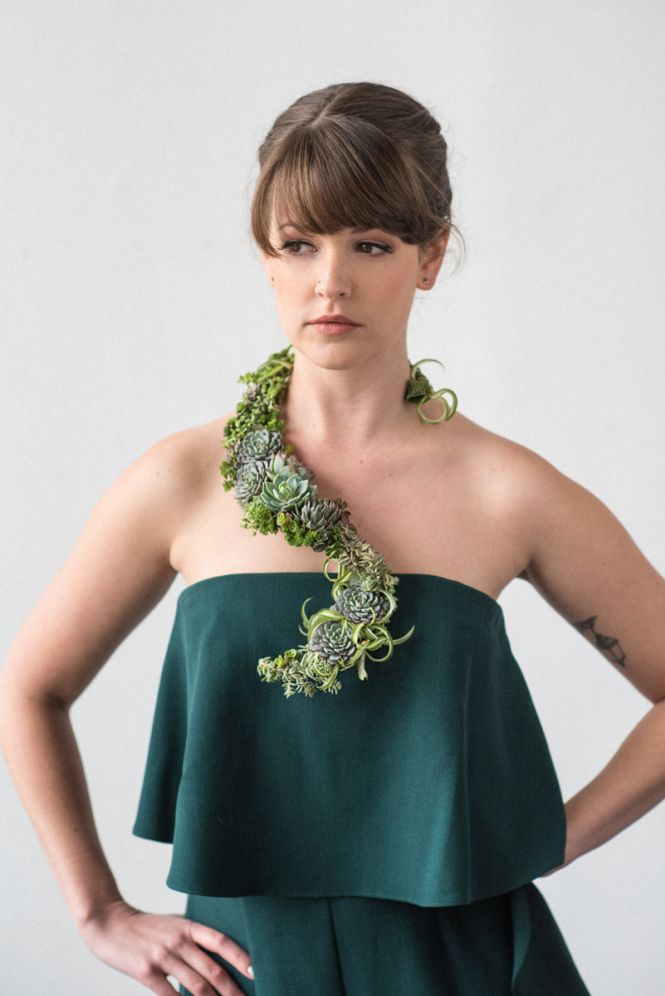 botanical necklace designed by Dee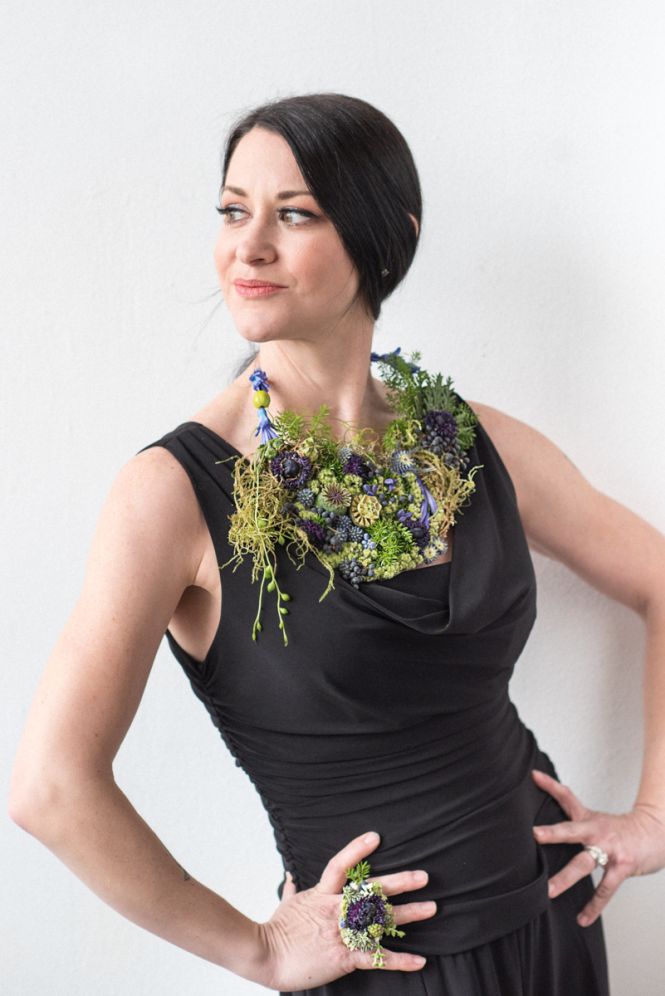 botanical necklace and ring designed by Joie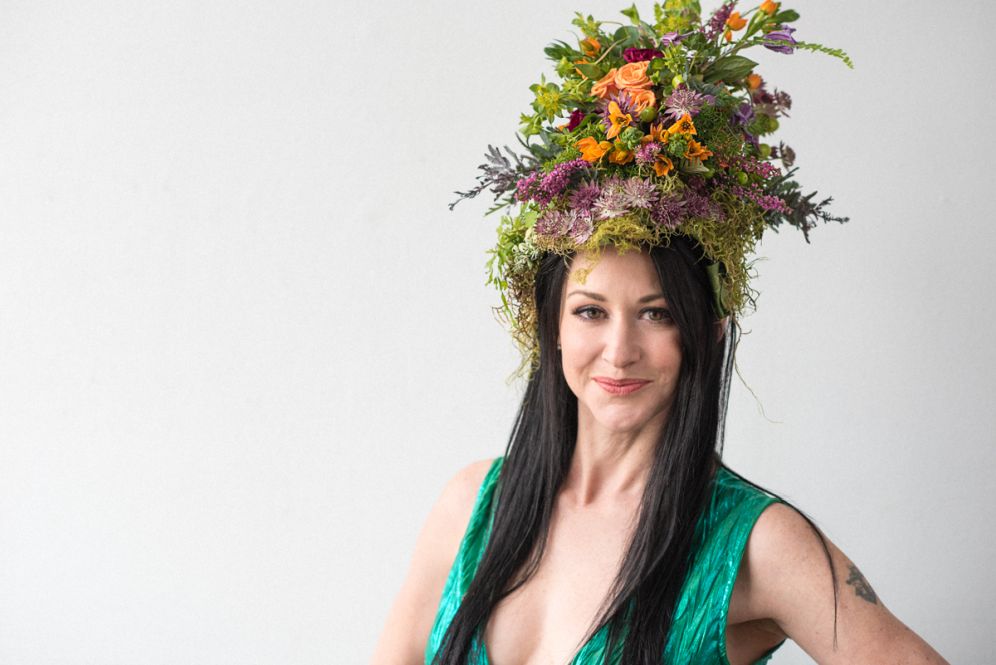 botanical headpiece designed by Babs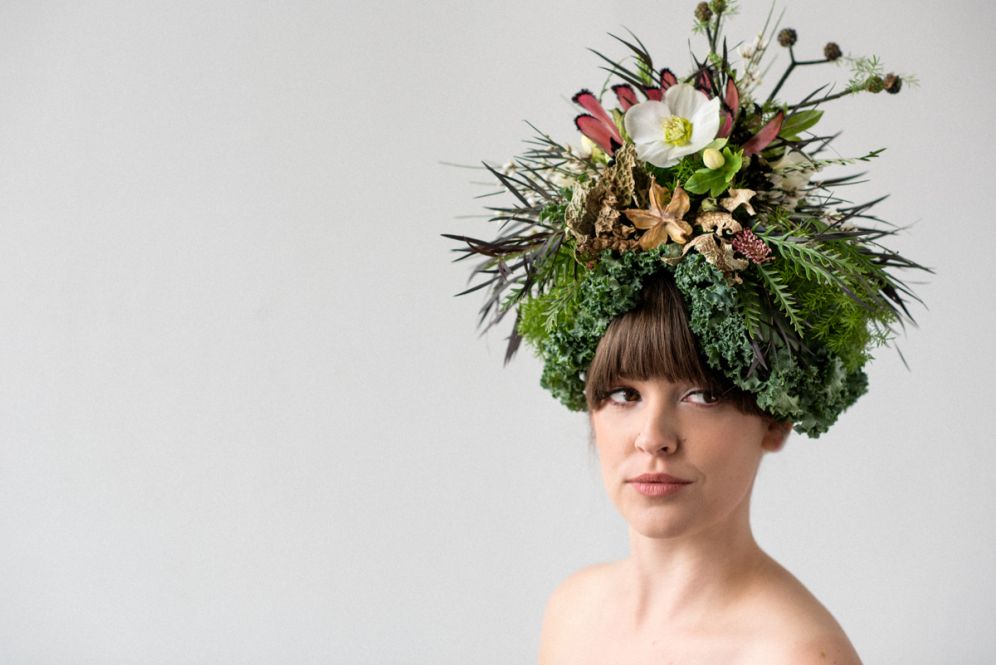 botanical headpiece designed by Eva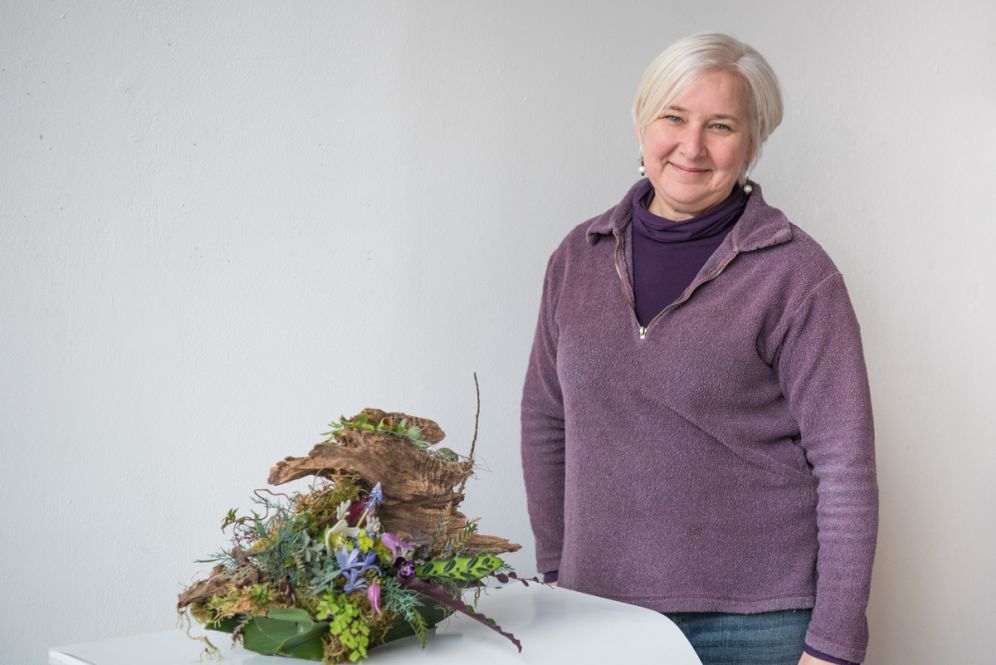 Thank you Diane for being such a fabulous host!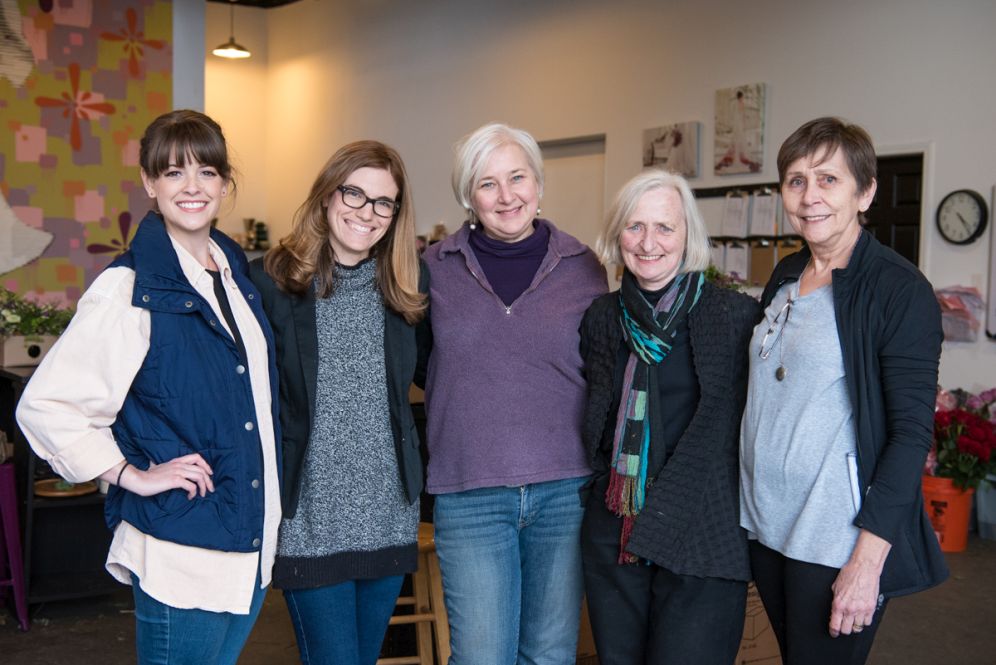 By the time we remembered to take pictures of everyone, some of the students had already left