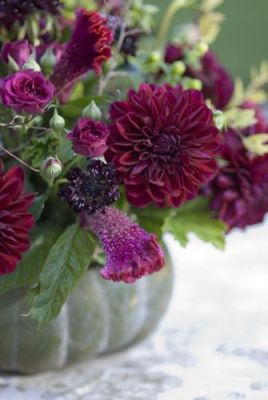 Delight family and friends with a beautiful centerpiece for this special holiday! Using a hollowed pumpkin, create a festive harvest arrangement by learning to mix small fruits and vegetables with flowers, foliage, and berries. Unique, simple, and colorful!
You make the arrangement yourself and take it home with you at the end of the class!
---
Register For This Class
Thanksgiving Centerpiece
Mon, November 19
6:30 – 9:00 PM
Cost: $75
Whether floral design is your business or your passion, I highly recommend Françoise's classes.