Flowers for an event at Lille Boutique
Earlier this month I did the flower arrangements for the opening night of "Modern Bride", a photographic exhibit, hosted by Sarah Wizemann, the owner of Lille Boutique.
Wedding photography from Jamie Bosworth, Aisha Harley, Rebekah Johnson and Bryan Wolf – all of them are award winning local photographers – was displayed at Lille Boutique. This is a specialty shop, located on 1007 E Burnside, where you will find elegant lingerie in a comfortable setting.
There was also an exquisite trunk show of hand-crocheted bridal jewelry by Puiyi Tiffany Pang, the amazing creator of Muntedkowhai.
It is always a lot of fun to provide flowers for events like this! Thank you Jamie for taking these great pictures!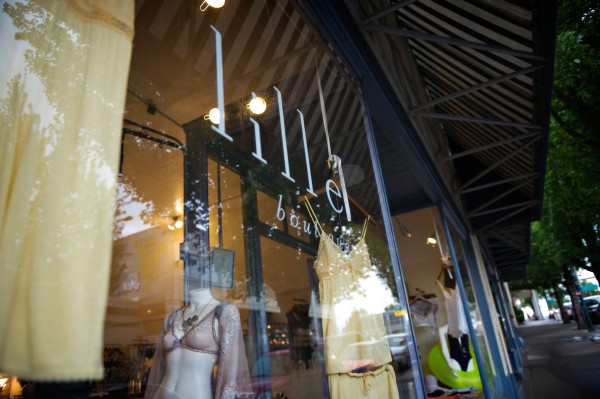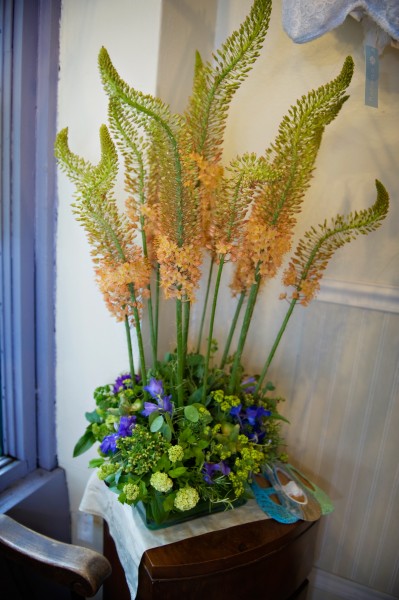 Majestic foxtail lilies!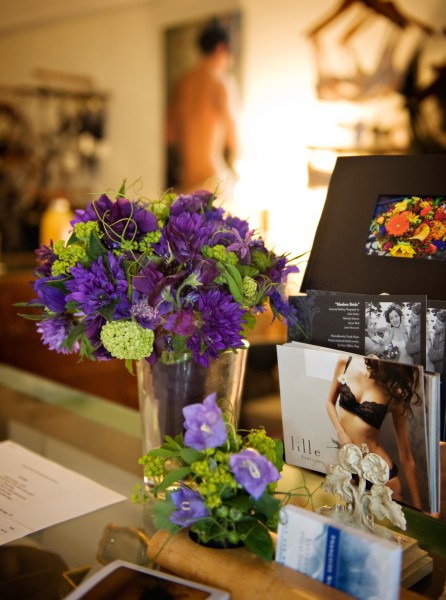 Purples and chartreuse are a favorite color combination! This hand-tied bridal bouquet was made exclusively with seasonal flower treasures.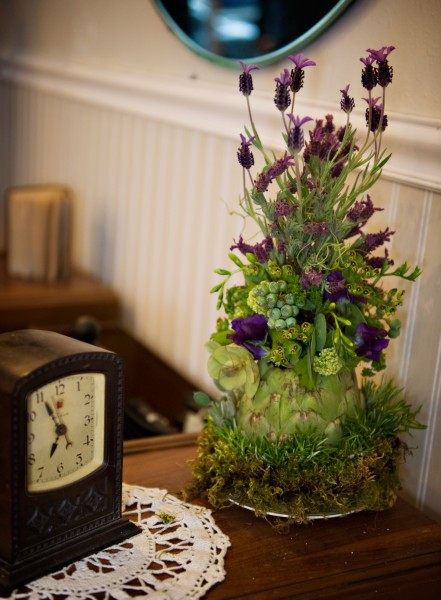 For this arrangement made with spanish lavender, an artichoke was the ideal vessel.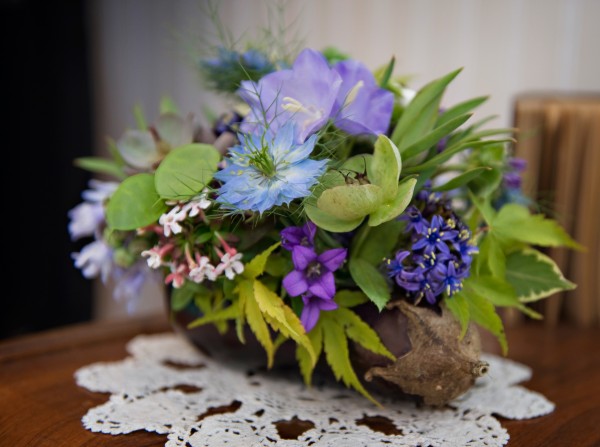 Another great container: an eggplant!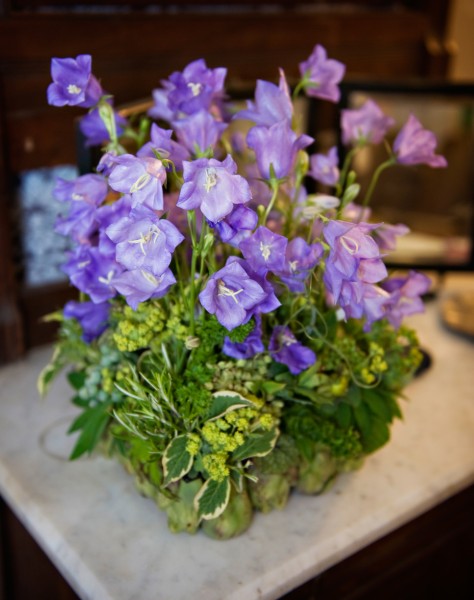 Baby artichoke halves cover a container; the vibrant blue campanula 'grows' out of a very textured base.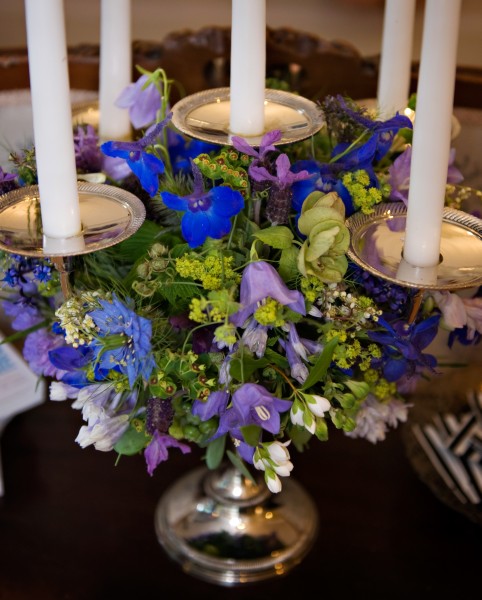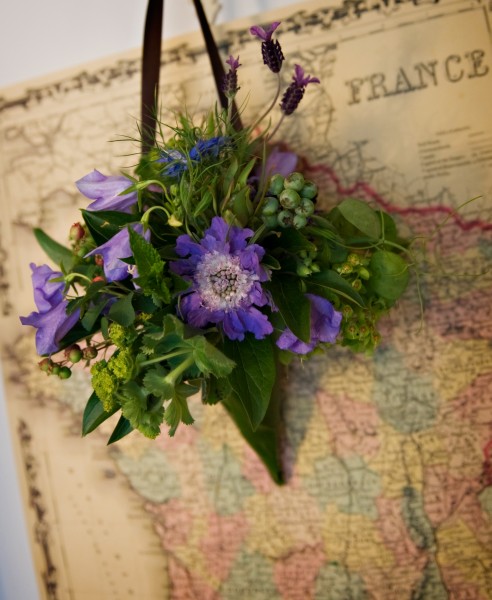 Lille is the name of a city in the NE of France. In the 2 dressing rooms, large maps of France and Paris decorate the walls. The maps were a great backdrop for these arrangements made in cones, covered with foliage.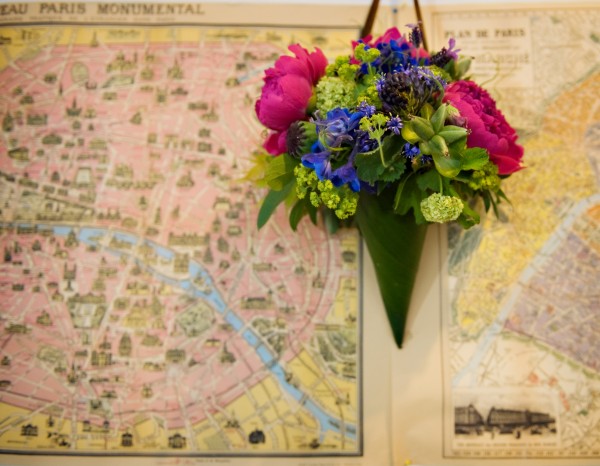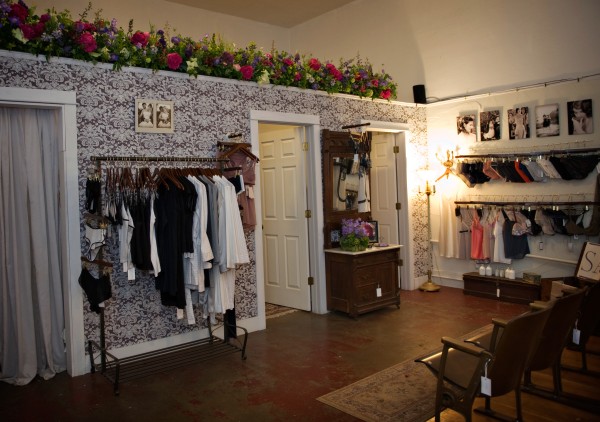 The partial wall was ideal for this low flower garden.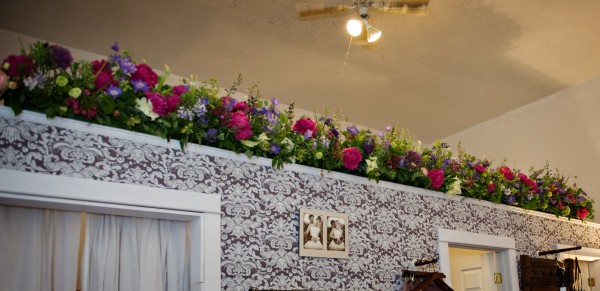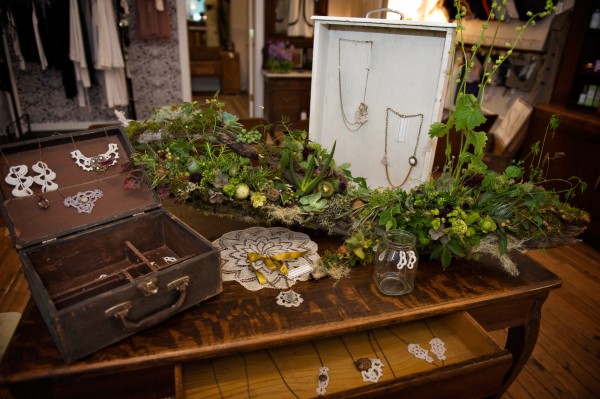 The bridal jewelry, was beautifully displayed on a small antique table; the log arrangement complemented the setting well.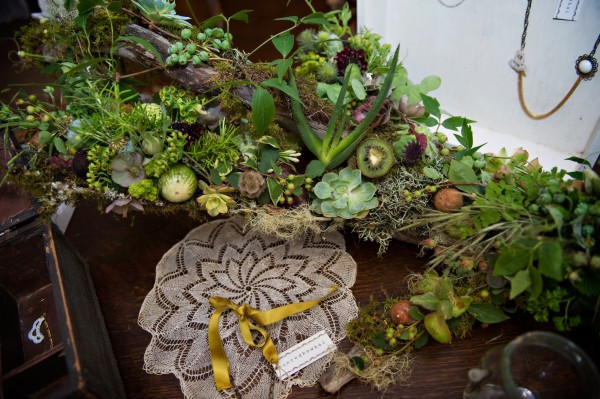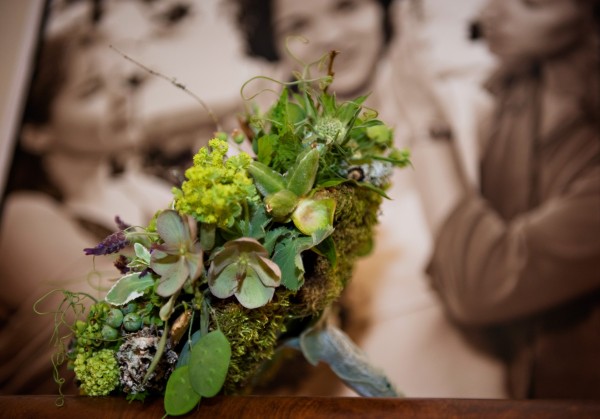 Jamie found the perfect spot to photograph the woodland bridal bouquet!