Late Spring Woodland Arrangements
For the last couple of years log arrangements and woodland bouquets have captivated my attention. Maybe it's because they are rooted in a childhood memory, that popped up out of nowhere a couple of years ago:
I grew up in Belgium. My parents were avid hikers and for 4 consecutive  summers we spent a month in Switzerland, where we went on daily hikes. Every year we went to a different area of this gorgeous country that is nestled in the Alps. Getting to our destination was a fun adventure of train rides!
Every day, dad mapped out another day hike while mom packed our lunches and off we went. Whenever possible we would stop by a creek for a lunch break; the 4  kids loved to explore the meadows and we always had so much fun gathering pieces of bark, moss and wildflowers to delight mom with an arrangement!
Bark, branches, moss, lichen, seedpods, herbs, river rock, lots of texture and sometimes a few flowers: a fabulous recipe for the woodland arrangements that I have had so much fun with lately.
My friend Joni has photographed many of them; her incredible pictures always illustrate the many details that make these old pieces of wood come alive!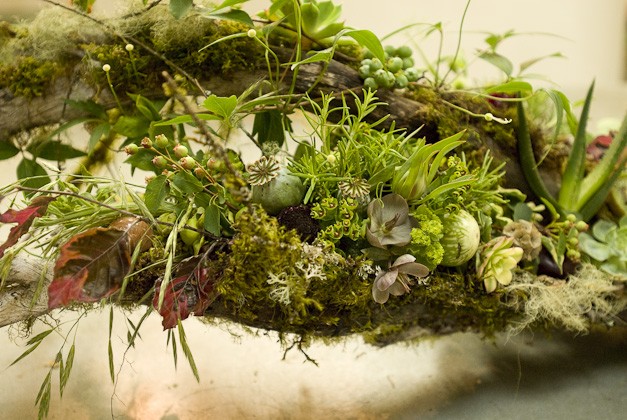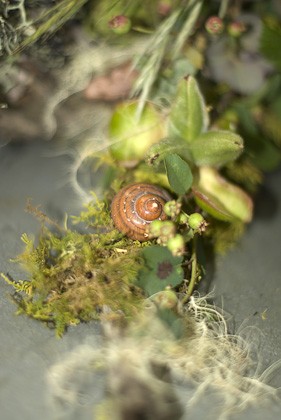 peony seedpod, aronia berries, baby persimmon, snail, moss…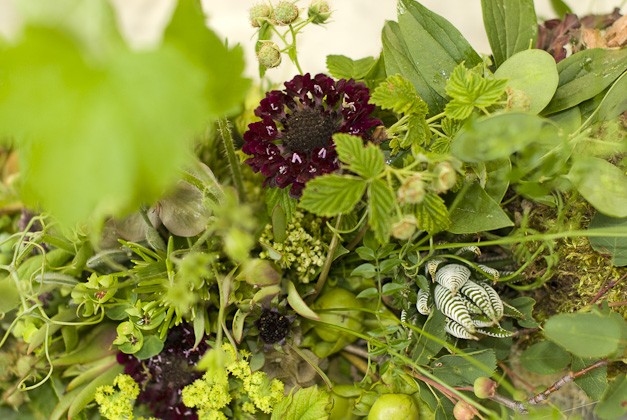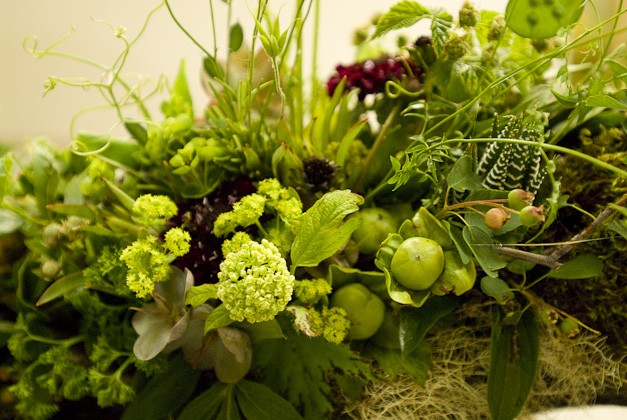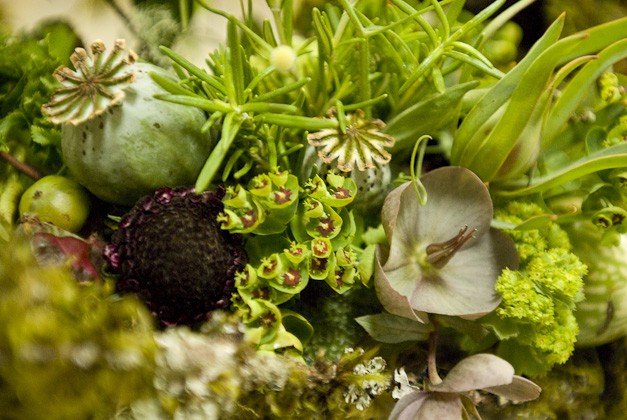 hellebore, scabiosa, poppy seedpods, rosemary, alchimella, euphorbia,…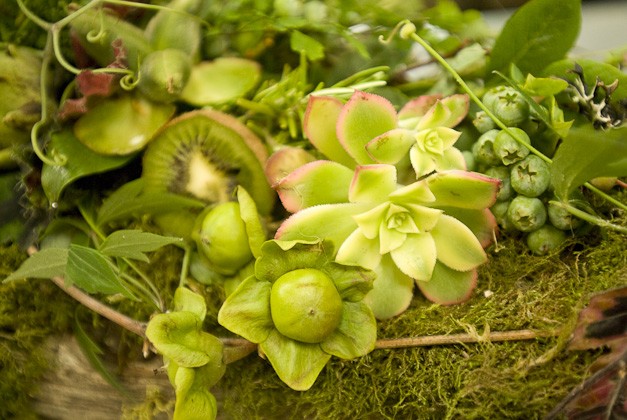 kiwi, succulent, baby persimmon, green blueberries, peony seedpod, houttenya,
sweetpea tendrils, lichen,…