Great Autumnal Wreaths from yesterday's class!
Lyndsey invited several friends for last night's class. As always, the results were so incredibly fun and varied!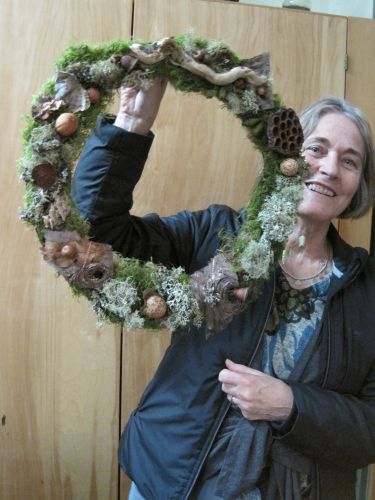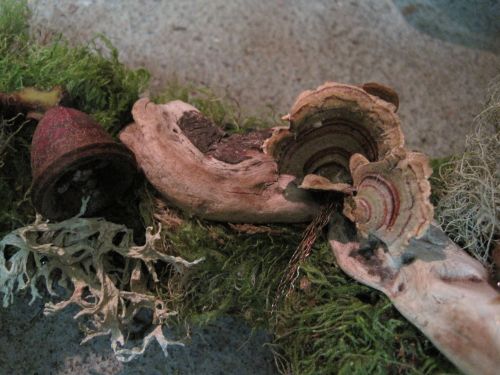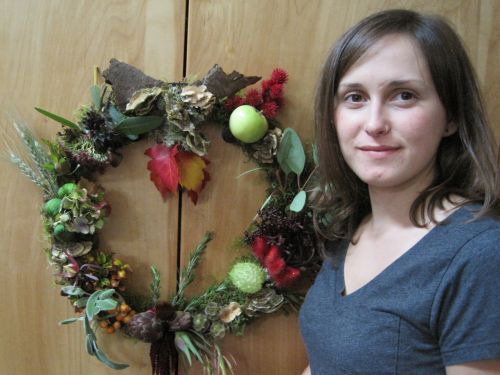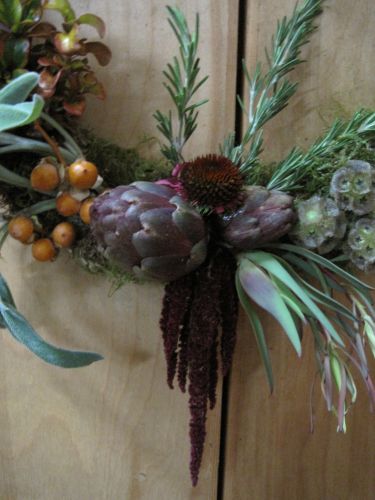 Aimy is  a big fan of Halloween and is an avid road biker. . . .hence, she gathers lots of sun-blanched bones along her travels. What an original idea to 'weave' the bones amongst the texture!