Botanical Headpieces for a Party in New York (1)
design: Jo Jarvis
photo: Tricia  M Florals
Last spring I was contacted by the office of Sandi Hoffman Special Events in Washington DC. They were organizing a fancy birthday party at the Prince George Ballroom in New York and they hired my services to make several large botanical headpieces for models. As the work was going to be very time consuming and intricate it was recommended that I would need to collaborate with another designer and I could not think of a better person to work with than my friend Jo Jarvis.
Tack on the fact that I was already scheduled to teach a workshop in NY at the studio of Tricia M Florals around that time, this opportunity worked out very well. Trisha offered her studio to us as the venue that the function was being held at would not be available for the time we needed to create the headpieces. The selection of flowers and plants at the flower market was sublime.  Even though the studio was fairly close to the flower market we totally depended on cabs to transport everything to our workspace.
These large headpieces certainly required different mechanics and techniques to create.  It was so much fun to brainstorm ideas and options before Jo and I met up in New York.  Many hours of detailed work and patience and a case of oasis glue resulted in these designs. I quickly figured out that glue was not one of Jo's favorite mediums to use…as she said more than once "Glue"…sticky, tacky, yucky, messy…
It was a fantastic experience; we learned a lot and are looking forward to collaborate again soon!
Click here to see the other headpieces.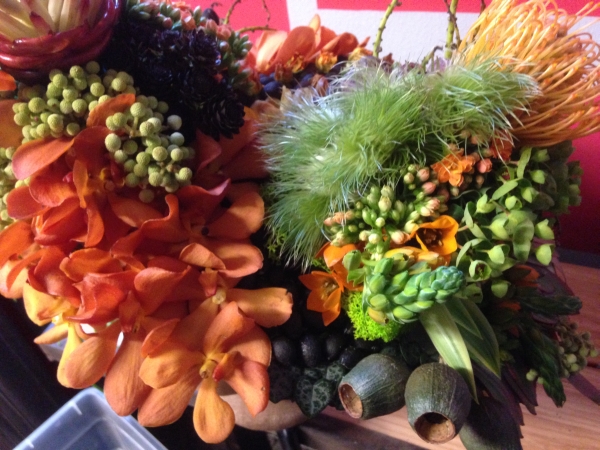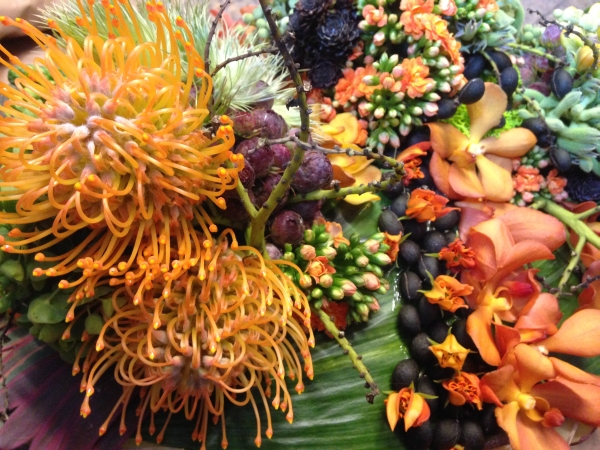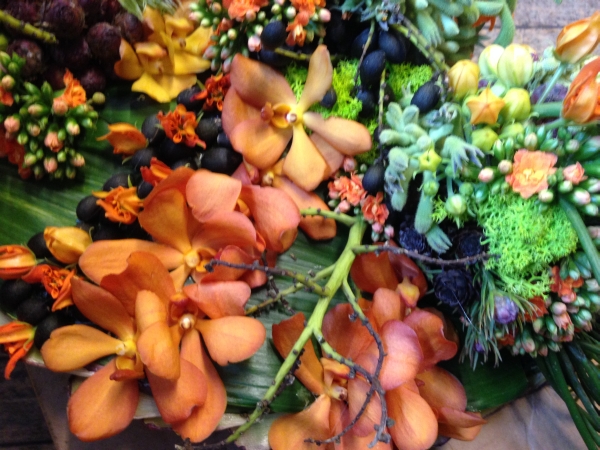 Design: Françoise Weeks