Wedding Workshop in the Studio – Student's Designs
What a great wedding workshop it was in the studio the first week of April! The quaint studio is perfect for an intimate setting for a small group and as always, students came  from several regions in the country: Texas, Colorado and Iowa. It was the first time since last fall that we had access to so many beautiful locally grown flowers and textures!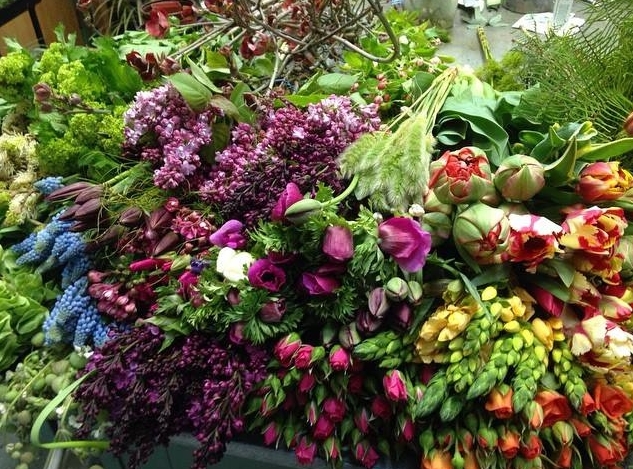 Check out some of the beautiful designs that everyone made:
Crystal Moreno with Azalea Botanics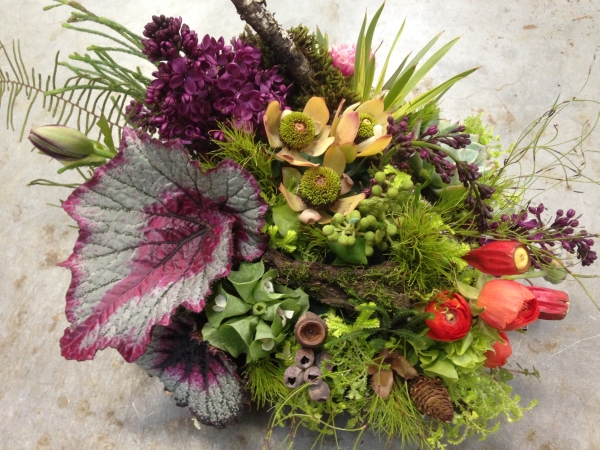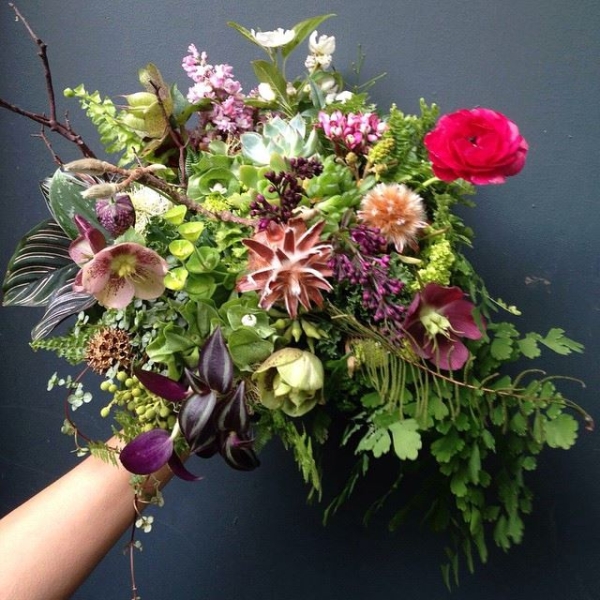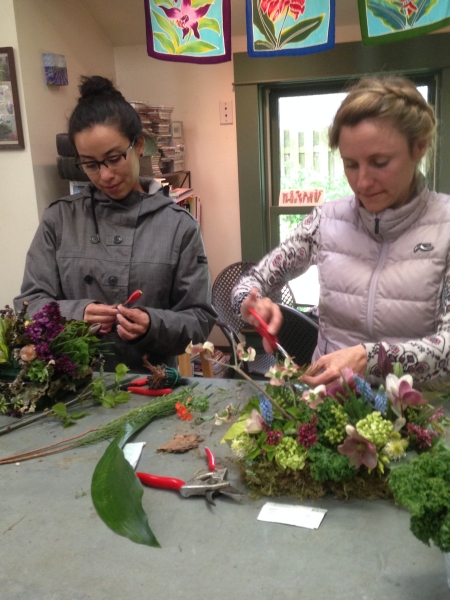 Crystal and Mercedes working on the woodland arrangements
Deryk Proynor with The Greenhouse 817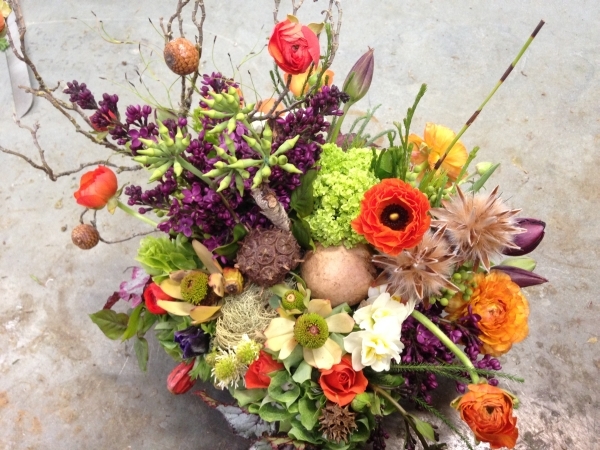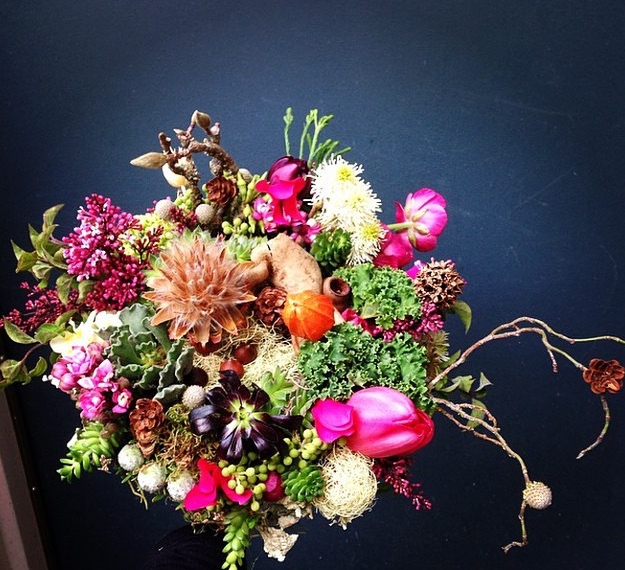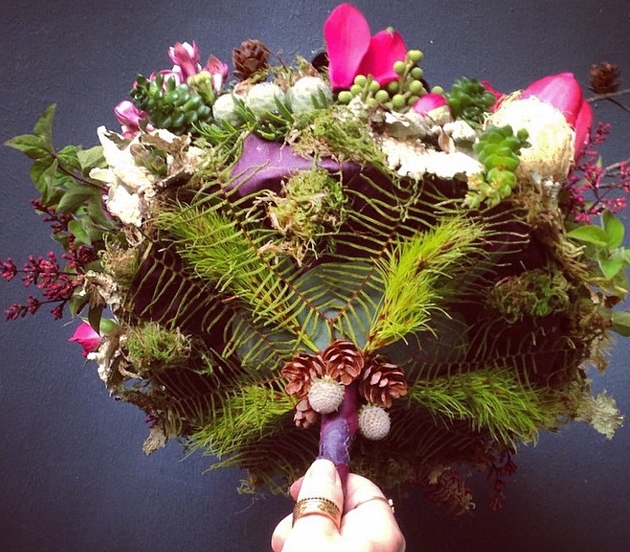 Leigh Halsner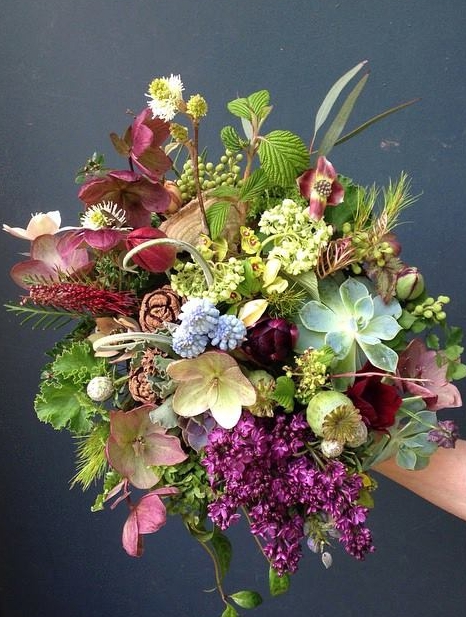 Mercedes Ivener with Honeysuckle Hollow Florist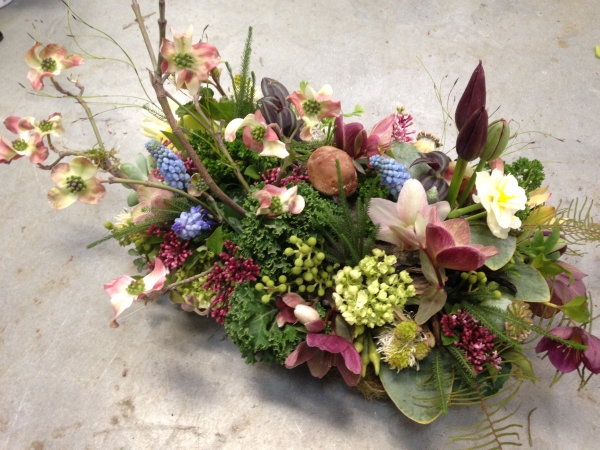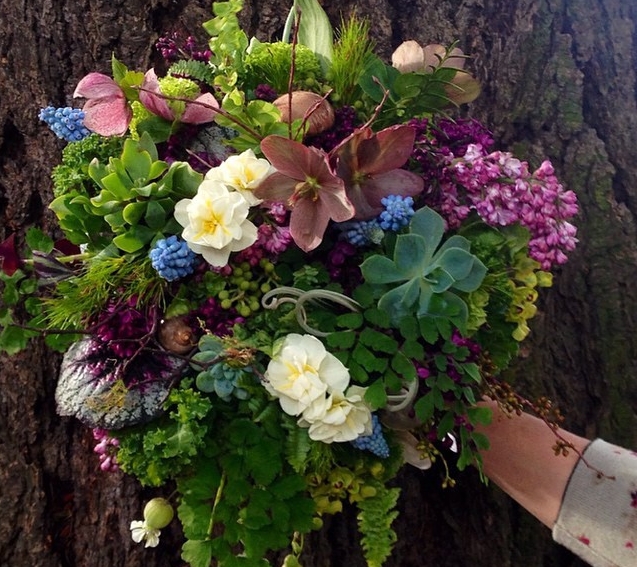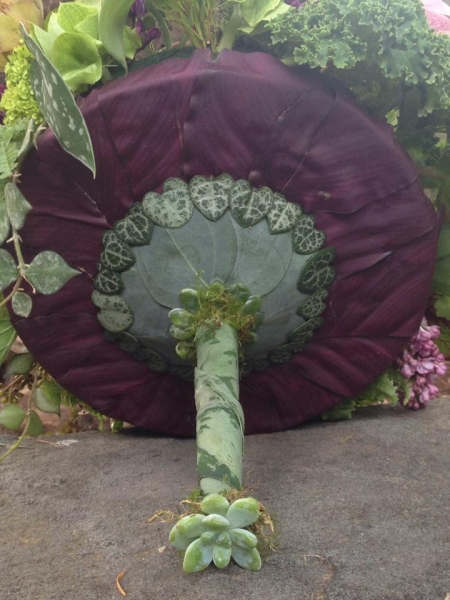 Testimonial from Mercedes:
In three days with Françoise, I felt as if I left with an entire lifetime of acquired information. She graciously shared so many of her self-developed mechanics and strategies for creating amazing floral designs. Additionally she slipped in a slew of infinitely helpful hints on streamlining process, delivering goods safely, and running a successful business. With the small class size, it felt like having three days worth of private lessons among friends. Françoise is a confident and talented artist with a kind, calm, and practical way about her. She is also a skilled and generous teacher with a desire to help each student grow both in her workshop and beyond. Overall, my time spent in her storybook studio was dreamy and left me with an entirely new perspective on floral design and the limitless possibilities for creativity in our work. I cannot recommend a workshop with her enough whether you are new in the business or an experienced designer. You will leave filled to the brim (and spilling over) with knowledge.
Mercedes Ivener, Sioux Falls, IA